Florence Kwamboka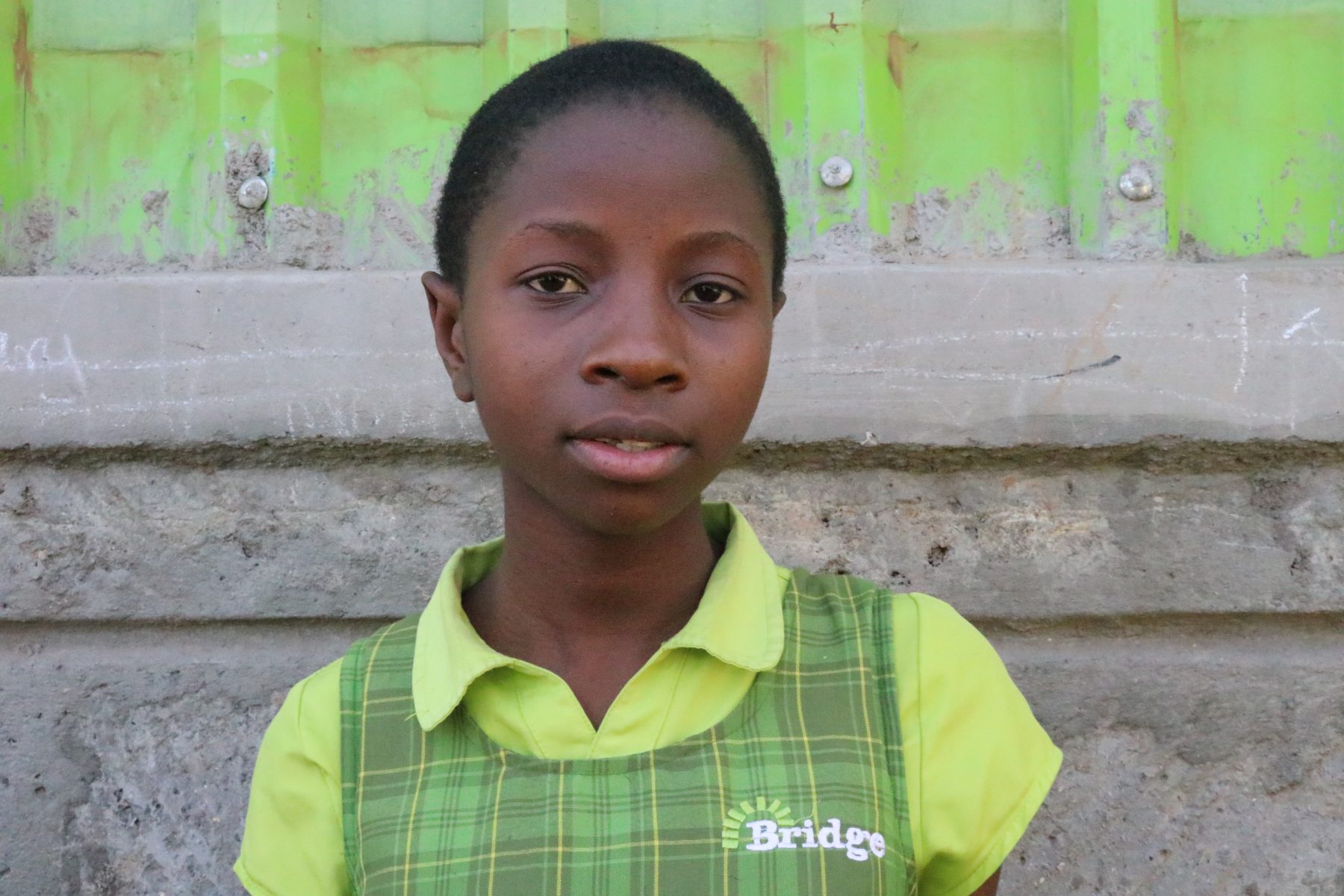 Florence Kwamboka is a 15-year-old girl born in Kisii County and raised in Kwa Njenga, Nairobi County. She has been a pupil at Bridge Kwa Njenga, Nairobi Academy for 8 years. She says the teachers at Bridge are part of the reason she enjoys going to school every day. According to her, they are extremely supportive and good mentors. Florence scored an impressive 401 marks in the _KCPE 2021 Exams_
She lives with her mother who runs a shop. Her father, who is their main breadwinner, works as a security guard. Florence doesn't live far from the school as it takes her roughly 10 minutes to get there. She loves leadership positions and was the vice president of her school.
Florence loves mathematics because she feels her classmates find it hard, she enjoys helping them, and besides, she also loves numbers and calculating. She says she had been revising super hard in preparation for the KCPE exams by getting familiar with the KCPE past papers to give her a glimpse of how the exams might be set. Florence is hopeful that after the _Form_one_Placements have been done she will join _Alliance girls High School_
When not studying, Florence enjoys drawing, especially buildings. She aspires to be an architect in the future and one of her favorite buildings is the Taj Mahal in Northern India. As Florence gets ready to make her exit she says she has learned so much while at Bridge, in her former school she wasn't as intelligent and confident as she is right now.
I am grateful to Bridge for instilling intelligence and confidence in me, I urge my fellow candidates that no matter what they face, they should never give up because obstacles will always be on the way, and whether they passed or failed the _KCPE Exams_ they should always remember that failure is inevitable and the quicker they move on, the faster they will get to their destination. Says Florence.