Joyce Kemunto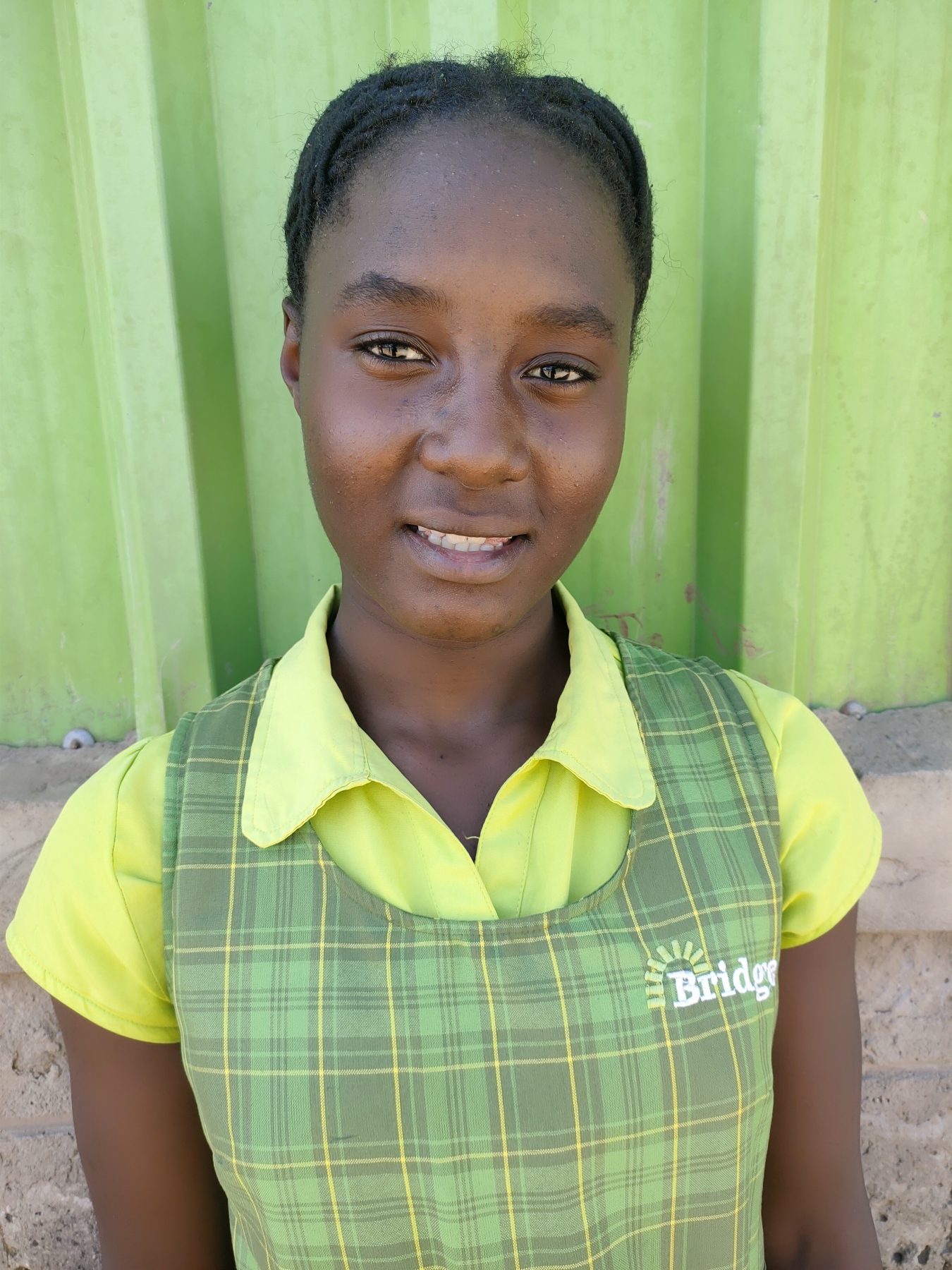 Joyce Kemunto is a 15-year-old Bridge pupil from Tassia Community who has been a pupil at Bridge Kwa Njenga, Nairobi County for 8 years. Joyce was elated when she realized she scored 401 marks in the KCPE 2021 Exams. She credits her success to Bridge teachers who are very professional, friendly, and approachable. They care about their pupils and provide holistic education.
Joyce lives with both her parents in one of the largest slums in Nairobi. Her father who works as a casual laborer is their main sole provider because her mother is unemployed. She has to walk to school every day for approximately one hour! Just to secure herself quality yet affordable education.
Joyce's favorite subject is Science because it gives her the opportunity to understand nature. In preparation for her exams, she had been doing lots of revision and interaction with teachers to speculate where the KCPE questions were likely to come from. Joyce is hoping that after the form high school selection is out she will join her dream high school Alliance Girls High School.
She hopes her dream of becoming a neurosurgeon will one day come to pass. She feels people incur heavy expenses going to India for treatment and she would love to be one of the few neurosurgeons in the country. When not focusing on books she enjoys singing and drawing.
"I am grateful to Bridge for helping me grow as a person. I can now interact freely thanks to my friendly and dedicated teachers. I urge to all pupils to work hard, cooperate with their teachers and sacrifice their time in order to succeed." Says Joyce