Bridge pupils beat odds to score above 400 marks in KCPE 2021 exams
Bridge International Academies Kenya pupils have performed exceptionally well in the Kenyan Certificate of Primary Education – KCPE 2021 – exams.
At least three Bridge Kenya pupils scored marks above 400 in this year's exams, putting them inside the top 1% of the more than 1.2 million students  who sat the KCPE 2021 exams across the country. 
Joyce Kemunto, Florence Kwamboka and Edwine Oduory scored 401, 401, and 402 respectively. Joyce and Florence are both from Bridge Kwa Njenga, Nairobi county the first ever Bridge school to be launched, while Edwine Oduory is from Bridge Majengo Mapya in Mombasa County.
Joyce, who is 15-years-old, has been a pupil at the school for eight years.  "The teachers at my school were very supportive. They are very professional, friendly, and approachable. They care about their pupils and provide holistic education," overjoyed Joyce said after results were released. Joyce lives with both her parents in Mukuru slums and her father who works as a casual labourer is their main sole provider because her mother is currently unemployed.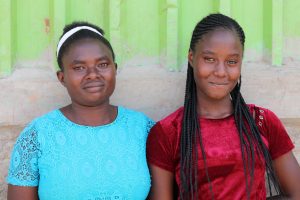 Her mother, Martha Moraa could not hide her excitement and gratitude towards Bridge after seeing her daughter's results. "I remember how Joyce was anxiously waiting for the results, she did not even want to eat her food due to the anxiety, but immediately the results were out. We both screamed out of excitement because my daughter had finally reaped the fruits of her hard work," said an elated Martha. "Bridge is a good school that has the best teachers. I enrolled my daughter in Bridge right from baby class and I can attest to it that it is indeed a school that is keen on seeing pupils succeed. Thank you Bridge for all your efforts." She added. 
Joyce hopes that when the_KCPE High School Placement is done she will join Alliance Girls High School. She wants to be a neurosurgeon when she grows up because she feels people incur heavy expenses to get surgeries outside the country and she wants to become one of the few neurosurgeons in Kenya. 
Edwine, 15, has been studying at Bridge Kwa Njenga for seven years. His parents live in Kakamega county at his home village where the father works as a casual labourer while the mother is unemployed. "I want to be a medical scientist because there are a lot of viruses breaking out these days that don't have a cure and would love to be part of the research team and discover different medicines," he said. Edwine is excited to have met the_ KCPE marks for National schools selection as he has always wanted to join Alliance Boys High School, He thanked Bridge Academies for offering him an opportunity to shape his future.
Florence, who has studied at Bridge Kwa Njenga for eight years, aspires to be an architect. Florence, 15, said the teachers at the school were very helpful throughout her academic journey.
"I joined Bridge as a very young girl with big dreams, and Bridge has been the school that has shaped the path to my dreams. I could not believe it when I saw the results, scoring 401 marks was a dream come true. Bridge has really changed my life," said a happy Florence.
Florence's mother was over the moon about her daughter's performance. "When I saw the results I cried tears of joy but later danced with my daughter because she had made me proud." Says her mother.  "Bridge for me will remain one of the best schools I have ever known and it deserves all the respect because my daughter's performance was not just by her might but the efforts of her teachers and definitely the grace of God." She added.