Bridge school is giving hope to learners from underserved areas
When Bridge Kenya opened their first academy in Nairobi's Mukuru Kwa Njenga community in 2008, many did not expect that it would have an impactful change to the families living in undeserved neighbourhoods. Fifteen years later, the programme has educated thousands of Kenyan children across the country, opening a gateway to success for many children who would otherwise be stuck in their quest to learn.
For seven years in a row since 2015, Bridge pupils have outperformed their peers in the KCPE exams, always scoring above the national average. Despite coming from disadvantaged backgrounds, Bridge pupils have given their peers from more affluent backgrounds a run for their money in admissions to national schools.
Today, many Bridge graduates are pursuing their dreams in various secondary schools and universities in the country and abroad, thanks to a solid primary school foundation.
The 2021 KCSE results are a testament to the impact of the community school programme; eight Bridge graduates scored the sought-after Grade A. Going to a good secondary school, leave alone scoring a good grade, is an achievement that many of these children wouldn't have dreamt of before.
Clifford Oleche is a Bridge graduate who scored Grade A in the 2021 KCSE. The firstborn in a family of four sat for the KCPE exams in 2017 scoring an impressive 400 marks which earned him a place at Maranda High school, a national school in Siaya County.
According to Clifford, Bridge is a school that thrives on excellence. He is an example of the wonderful effect of the Bridge teaching system and he advises learners to have a goal, focus on it and strive to achieve it because that goal will be their constant driving force when they feel like giving up.
Remembering his days at Bridge, Clifford says,
Bridge taught me how to interact with people from all walks of life. My teachers were key in seeing to it that I performed well in the KCPE exams by offering remedial classes, they were always there for me and are still part of my life even today since they constantly check on me." Clifford is hopeful of pursuing a degree in Mechatronics engineering.
Munira Hamisi is another Bridge graduate who scored Grade A- in the 2021 KCSE exams. The second born girl in a family of four was born in Ukunda, Kwale County. She sat for the KCPE exams in 2017, scoring 388 marks. She later joined Bura Girls High School in Taita Taveta County.
"Bridge has made me who I am today. Were it not for them, I wouldn't have joined secondary school. I was struggling with school fees. When I joined class 8, Bridge offered me a sponsorship. They are simply the best, " says Munira.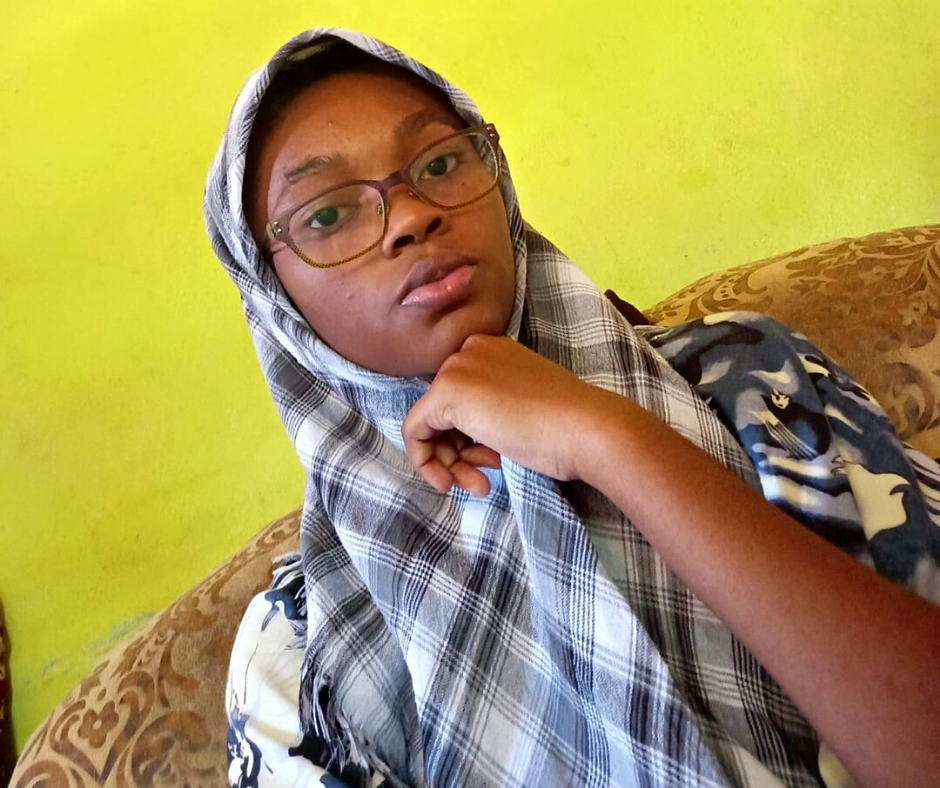 Munira is hopeful that she will get admission to Kenyatta University's School of Medicine to pursue her dream career.
Other Bridge graduates who performed excellently in the 2021 KCSE exams are Bridget Wanjiru (A-), Hamadi Chikuku (A-), Kinyanjui Mark Waweru (A-), Kelvin Mburu (A-), Pius Khisa (A-), and Joel Wanyonyi (A-).
The Bridge community school model has many success stories on how they have played a major role in assisting families from underserved areas access affordable high-quality education.
According to Griffin Asigo, the Bridge Kenya community school programme Managing Director, they make their community schools effective so that they become places where children can learn and thrive, even in under-resourced and underserved neighborhoods.
We know firsthand the incredible impact our community schools programme has on otherwise underserved children, their families and neighbourhoods. We are grateful for what our teachers and support staff are doing on a daily basis to make this happen,  says Mr. Asigo.
Community schools work for many reasons. First and foremost, community schools subscribe to an ethos of providing affordable high-quality education for underserved learners. Inherent in the philosophy of community schools is the belief that all learners regardless of their background deserve access to those opportunities which foster success in life.
Educators are keenly aware of the challenges faced by children growing up in conditions with less-than-optimal opportunities for learning. The good news is that policymakers now understand the challenges, and like educators, are also calling attention to the persistent disparities in economically depressed communities.