Esther Kinyua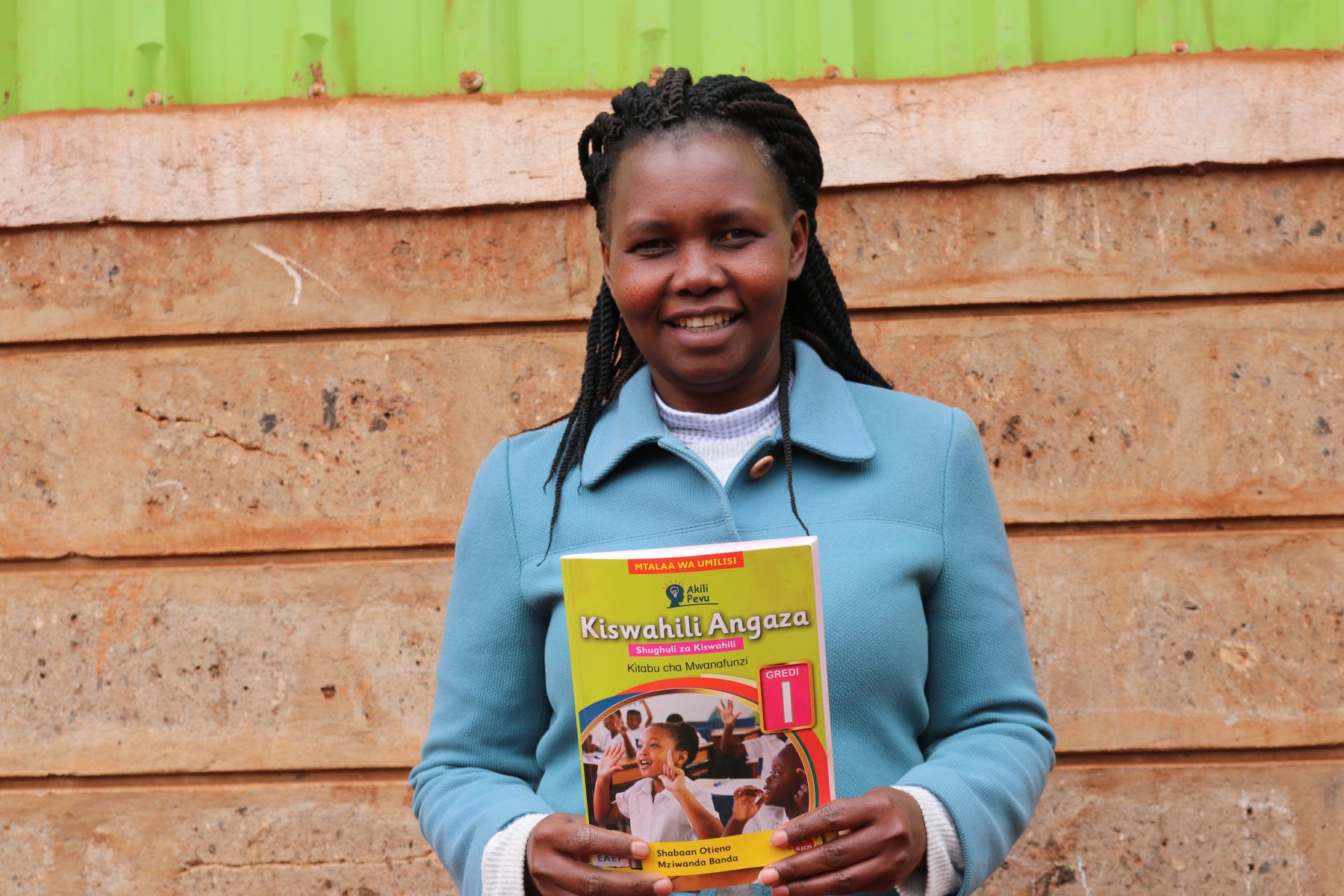 Meet 45 year old Esther Kinyua a grade 1 teacher at Bridge Uthiru, Kiambu County. Esther has been a teacher at Bridge since 2018. When asked what has motivated her to work for Bridge for close to 5 years, she says apart from her passion for teaching, Bridge is an institution that cares about its employees welfare and through the vigorous teacher training sessions she has gone through she has enhanced her teaching skills. 
"One of the main reasons I enjoy working at Bridge is the use of teacher tablets which has all my lessons planned out." She says. She enjoys teaching especially lower classes because watching young children join school with zero knowledge and watch them grow and learn new things with every passing day gives her so much joy.
On Literacy day, Esther urged people to embrace literacy because it is crucial in a child's development. "Literacy is key to almost everything in life, without literacy a child cannot understand any other subject because it means they don't know how to read or write." She says.
Esther says, being a teacher it is important to observe the literacy levels of her pupils. She does this by calling out on her pupils one by one to read or write a certain excerpt. From this she is able to notice children how are lagging behind and groups them into different levels. She then exerts more energy and focus into those ones.
"Teaching these types of literacy skills prepare children for life outside of school and beyond their education. The skills are needed to communicate with others and understand the world around us. These are basic skills that many of us now take for granted, but it is important to nourish these skills and help children to become fully literate adults." She concludes.