Margaret Musau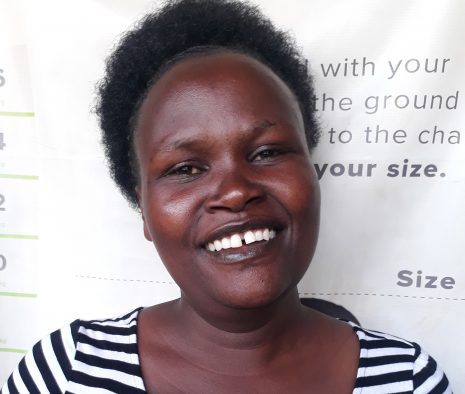 Meet Margaret Musau, a Bridge Parent and the current parent representative for Class 7 at Bridge, Dandora in Kenya. Her first child enrolled at Bridge in 2012, which means she's been a Bridge parent for seven-years now—this child has since graduated and now attends secondary school. Currently she's got two other children at Bridge, one in Class 2 and another in Class 7.
'Mamma Brian' as she's mostly known, says she chose Bridge for her three children because of the, "quality of education on offer," adding, "Bridge is a good school. You'll find many parents bringing their children here from other schools, where they were not performing as well. Within the first term, they'll notice a difference."
She further states that Bridge has helped her children in other, non-academic ways "Bridge has uncovered the hidden talents of my children," she says. Her middle-child, Brian (Class 7) has become a very good football player, whilst her daughter Bridget (Class 2) can now narrate poems.
"I support co-curricular activities because it brings out so much in a child. They become so cheerful and confident," concludes Margaret.