Mary Karen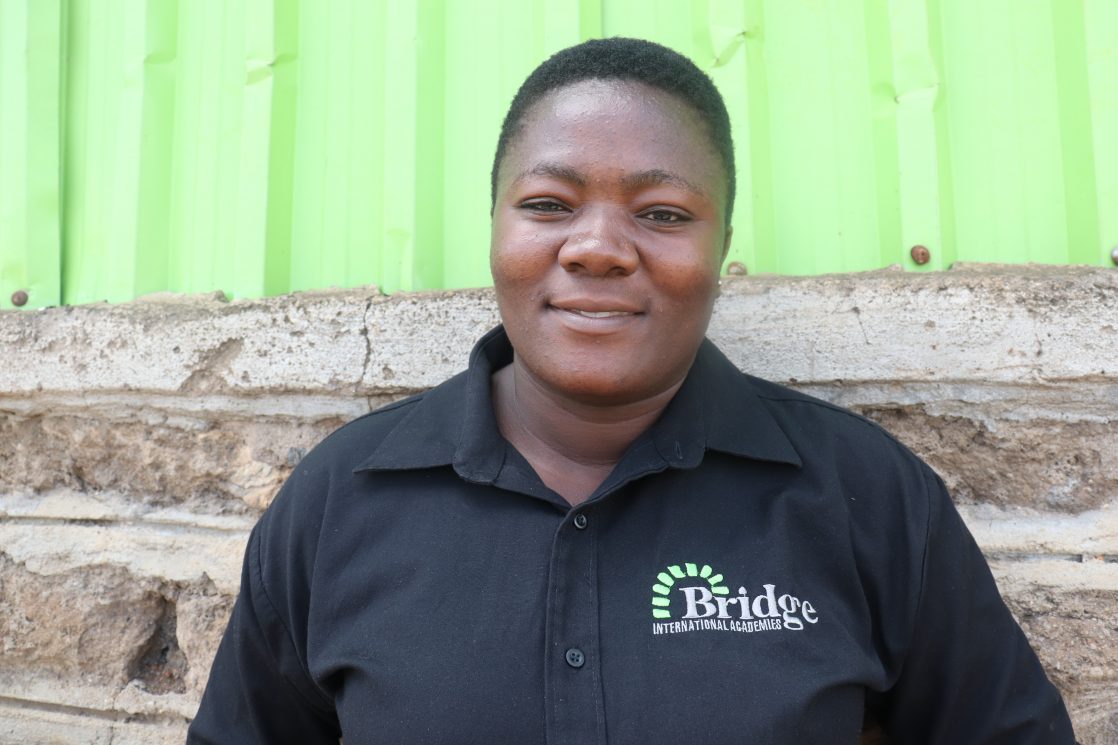 Meet Class 8 teacher Mary Karen from Bridge, Dandora 4. She has been a teacher at Bridge from 2016 to date. She is grateful to be part of this family over the years because she has become confident and outspoken and has engaged with different people in her community. 
Schools in Kenya have currently opened for the new year—2020—and Teacher Mary is quite excited. She says, "I feel great, the holiday was long and I'm happy to receive my pupils." Her greatest achievement in 2019 was watching her pupils do well in the end of primary school exams (KCPE) exams. She's quite motivated because all her pupils scored good grades and were able to join secondary schools. 
As she moves forward to a new academic year, she anticipates working as a team with her fellow colleagues and creating a conducive environment for her pupils to do well in both classroom and out-of-class activities. 
She advises her fellow pupils to always be prepared and remember nothing is impossible. She concludes by quoting Eliud Kipchoge, a Kenyan marathon runner and a world record holder by saying, "No human is limited."