Maryanne Akinyi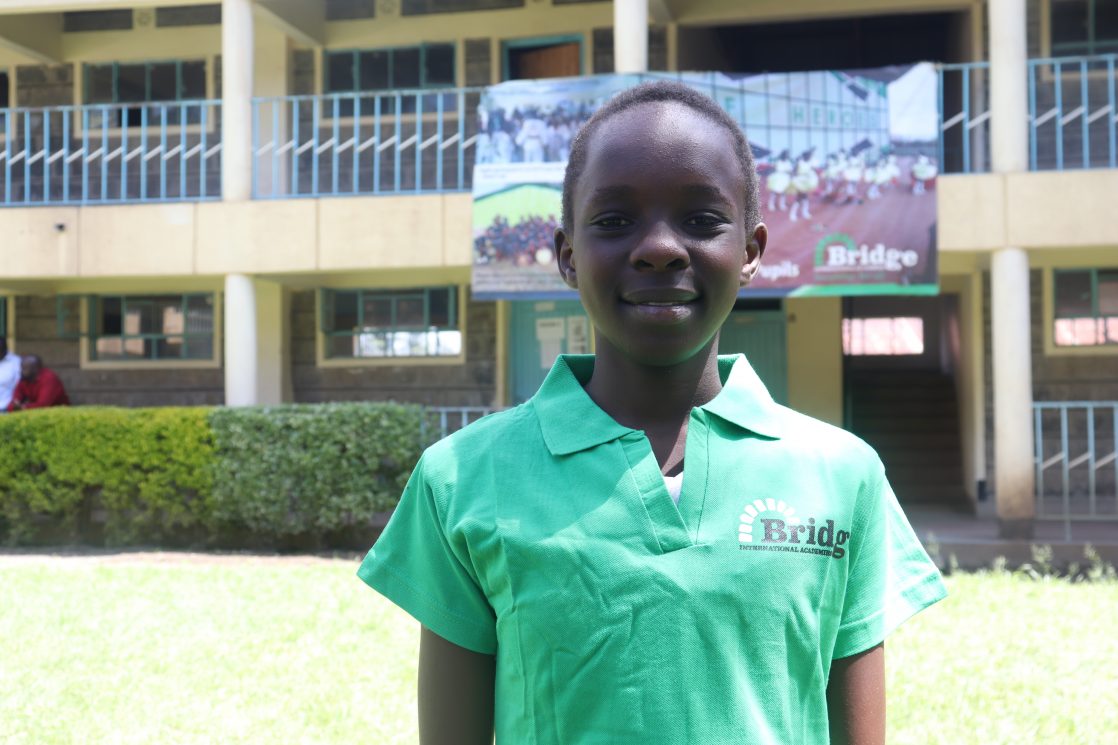 Maryanne Akinyi is a 2018 alumni from Bridge, Siany in Kisumu County, western Kenya. After three years with Bridge, she scored 408 marks in her primary school exit exam—the KCPE. Fast forward to 2019, and Maryanne's studying at Starehe Girls Centre in Kiambu County, approx. 40 kilometres from the capital city, Nairobi. 
One of three children, Maryanne comes from a humble background—her mum runs a grocery store and her dad is a motorcycle rider.
"Bridge has played an important role in my life" says Maryanne. "Back in Class 6, I thought my school life was over because of the struggles my family were having. We received immense support from my academy manager, teachers and the Super Mamas. They supported me to stay in school and look at where I am now." 
She recognises one teacher in particular—Fatuma—who saw potential in her and always gave her encouragement.
What she misses most about being a pupil at Bridge is the exposure to so much of life outside of the classroom. "I miss the competitions we had with other schools. It helped me know myself better and also know where I went wrong and what I should do to correct it," says Maryanne. "The teachers were very cooperative. I found a home in  my school, I loved my school," she says.
Maryanne has just completed her first year of high school. For her, high school is fun—she's enjoyed meeting new people and making new friends.
When she's older, Maryanne wants to become an aeronautical engineer. She declares: "I want to show girls in my community that there is no such thing as jobs for men or jobs for women. Girls can do anything boys can."
For Maryanne, the support she was given by Bridge was instrumental in her formation of this belief. "I'd also like to start a girls centre which will be used to encourage girls and other pupils from humble backgrounds to be hopeful and be the best version of themselves." She concludes. 
Good luck, Maryanne!