Wesley Ruto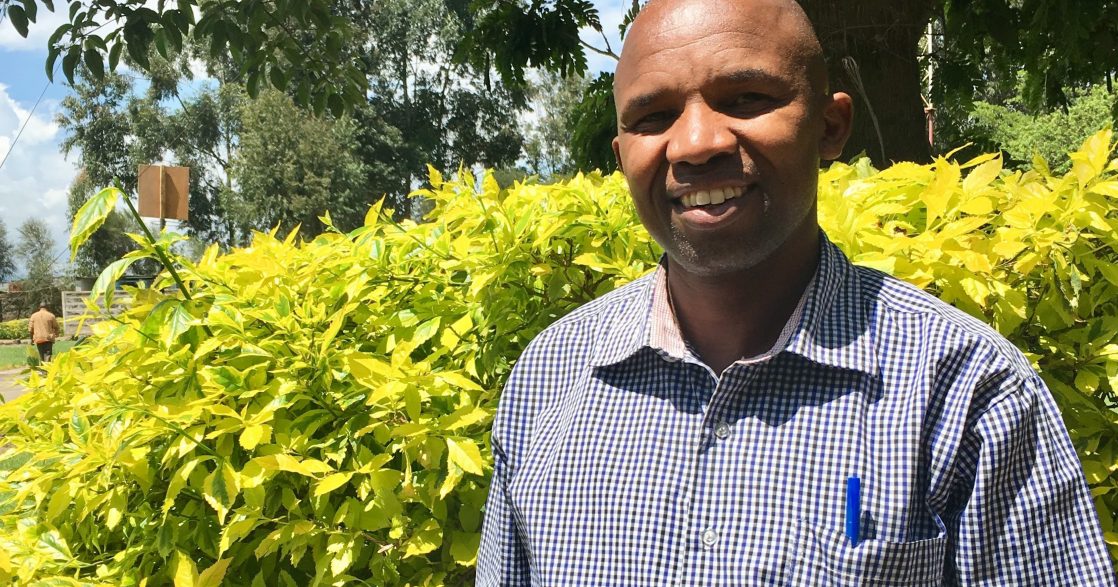 Meet Wesley 'the wise one' Ruto. He's a trainee given this title due to his calm demeanour and wealth of experience in the classroom. Despite his many years in the classroom, Wesley continues to embrace education, and loves to learn new information.
With 15-years experience he was one of the most experienced attendees at our training session. Over the course of his career, he's held  array of positions including: early childhood development (ECD) teacher, an English teacher in South Sudan, head teacher of a private school, and a teacher trainer at a university.
Beginning his journey in education, Wesley started teaching in Bomet County, Kenya where he was born and raised. He recalls the nerves and excitement of starting as a teacher saying, "I felt nervous but very excited, especially about teaching such young pupils." Wesley continued in his role for 12-years, enabling him to see his pupils grow into young adults, having witnessed them complete their Kenya Certificate of Primary Education (KCPE) exams before attending secondary school. He believes that, "one of the best things about being a teacher for many years is that you can really see learners grow. You can take pride in the fact that you had an impact on how they shape up to be."
Wesley had only heard about Bridge a month before teacher training began. A friend told him about an advertisement for an upcoming teacher training session—the moment he found out that Bridge operated an international network of schools, he knew that he wanted to be a part of it.
"I had just returned from South Sudan, so I still wanted to be connected with something that was international. I like being exposed to the world, and knowing I'm part of something bigger. That was my main motivation for joining Bridge, to be part of an international organisation." Before he knew it, Wesley was in Nakuru for Bridge teacher training.
He was very excited to start at his new academy. He believes that he'll be able to use the skills gained from his recent training to help pupils grow and support his fellow teachers. He exclaims: "I want teachers to succeed, and I'm confident I can support them and I'm happy to do that."
Good luck, Wesley!