The transformation of education begins with teachers
Today is World Teachers' Day, held annually on 5 October to celebrate all teachers around the globe. This year's celebrations are focusing on the theme "the transformation of education begins with teachers. "Teachers are the engines at the heart of education systems, without whom it is impossible to provide an inclusive and equitable quality education to every learner.
In shaping the future, and in transforming education, teachers and educators play a central role, as witnessed at the peak of the Covid-19 pandemic. Teachers played a key role in the response to the crisis and educational disruptions.
They reinvented their role in order to face changing and emerging demands. Most of them had to re-organize and adapt teaching and learning processes, in particular related to online and remote education, and to take part in activities to safeguard the material safety of learners and their families, providing socio-emotional and psychological support to students and their families.
This year, World Teachers Day celebrates teachers' instrumental role in transforming education and advocates for bold strategic actions by policymakers, teachers themselves, and civil society, calling for teachers to be supported and empowered so as to innovate and transform teaching from within.
There can be no learning without teachers. Even in ordinary times, teachers are always at the center of learning within an education system. Teachers serve various roles in the classroom among them building a safe and conducive learning environment, mentoring and nurturing pupils, and providing differentiated learning experiences.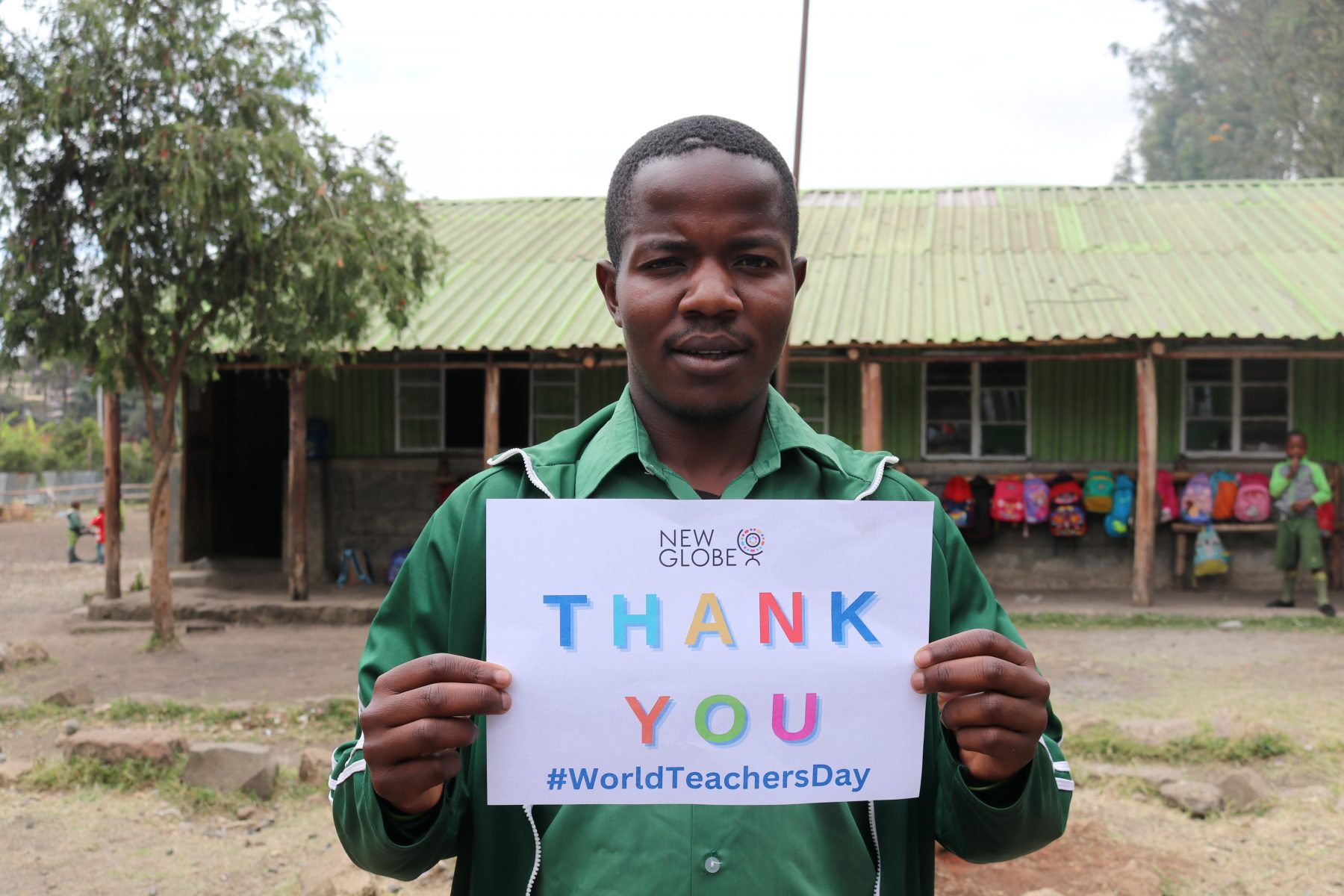 Caleb Ong'anya has been a Bridge teacher since 2014. He now teaches at Bridge Kiserian Academy, taking CBC classes from grade 4, 5, and 6. He says that a teacher is an influential figure in the lives of children.
I've seen teachers taking learners to higher levels. I have nurtured the talents of many children. Some of my pupils are now mechanics and electricians. Recently, I met one of my former pupils who is now a student at Mt. Kenya University. It was a proud moment for me. Says Caleb.
As we mark World Teachers Day, Caleb has the following message for his fellow teachers:
As a teacher, do your best to enrich the learners no matter the situation. Let your work be focused on the child because the child's future depends on you. Deliver what is best to learners and they will one day remember you and tell how you have transformed their lives for the better.
For Kelvin Ombega, a teacher is a role model who ensures that all learners get the knowledge they are supposed to receive in order to transform their lives. Kelvin has been teaching at Bridge for the past three years, and presently teaches Maths and Science in class seven.
Kelvin says that Bridge has empowered and supported him to succeed in the classroom.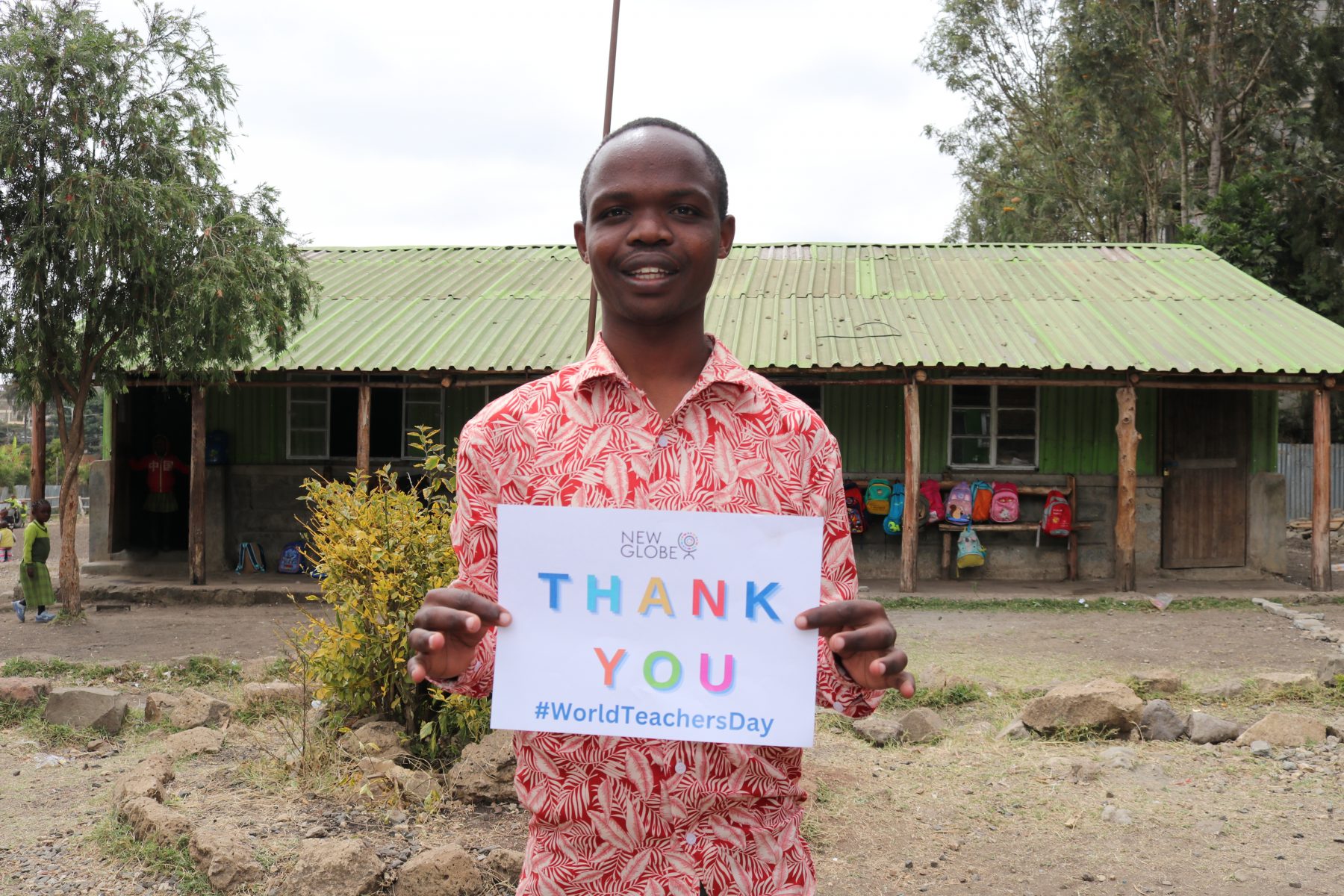 "Joining as a young graduate from college, I have gained teaching experience and I have been able to transform the lives of many young children. Many who have passed through my hands have succeeded and I am grateful for that."
Bridge teachers are empowered to transform education and improve learning outcomes for children. Many children who come to our school arrive with very low marks, but in the end, they show great improvement. We build confidence in children and make them leaders who can be able to express themselves through speaking fluently. Continues teacher Kelvin.
Another Bridge teacher Trizah Agolla says that Bridge is a good place to work as a teacher. According to Trizah, teachers are supported with the required teaching materials and continuous development through training so that they can be able to transform learning.
As communities across the world celebrate teachers today, Trizah says that teachers are the bedrock of education and learning.
Being a teacher puts you in a position of being a parent. You bring up children as your own, and you understand them better. Pupils come from different backgrounds and teachers embrace all pupils. Teachers understand how pupils develop. Some are slow learners, while others are fast learners. Only a teacher can be able to know how to work with all kinds of pupils. Says Trizah Agolla.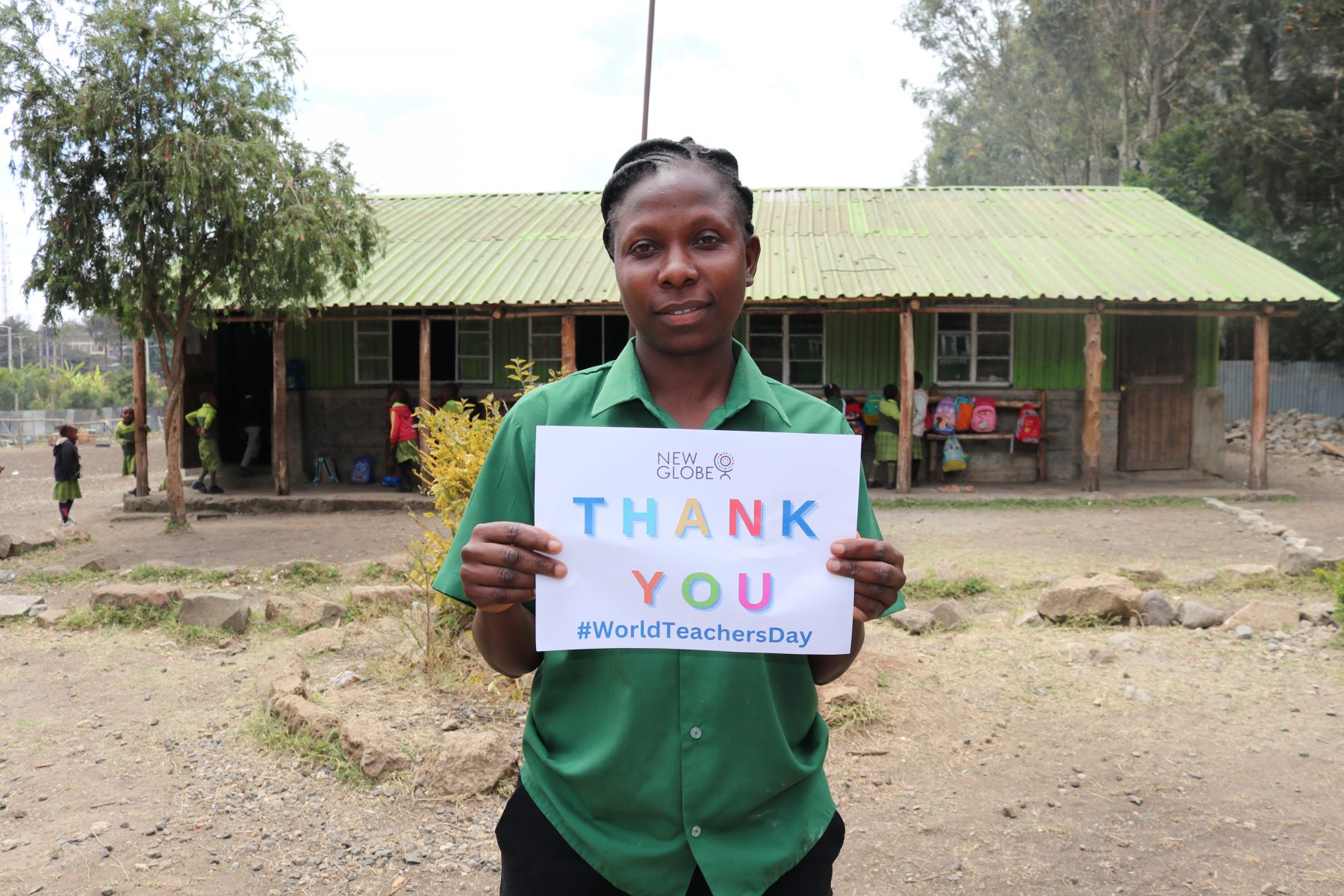 Trizah calls on all teachers across the world to be proud of their profession and the great work they do in transforming education.
"As teachers, let us know that ours is a noble calling and we should practice it wholeheartedly. Working with kids is fulfilling. The smiles and innocence in the eyes of the little angels melt my heart." Says Trizah.
Lucky Ochieng is a 14-year-old boy who is in class 8 at Bridge Kiserian academy. He is grateful for what his teachers have done to help him improve as a learner.
"My teachers have helped me transform into a good learner. In the areas where I am weak, they help me improve. Thank you to all teachers across the world for being there for all the children. We will forever remember you long even after we have left school." Says lucky.
For Michelle Beatrice Okoyo, a 13-year-old girl at the same school, teachers are indeed the foundation of education.
Teachers shape our behaviors and help us become better learners. During the pandemic, teachers helped us continue with learning at home and I was able to recover what I had lost. Says Michelle.
Teachers worked extra hard to recover from learning losses that were brought about by the Covid-19 pandemic. They created extra time such as morning and evening prep time to help weak learners catch up with the rest. They also partnered with parents to ensure pupils did their homework and benefited from revision time at home.
So it is only right for us to at least take one day a year to celebrate them. On this day let us all come together to celebrate the accomplishments, contributions, and efforts of teachers all around the world. The least we can say is MERCI (THANK YOU!)