Bridge Kenya pupils are ready for the KCPE exams
Education stakeholders around the world are tackling the question of what to do about high-stake exams following school closures that disrupted the school calendar. In many countries, high-stakes examinations that determine admission or advancement to new education levels and institutions have been thrown into disarray. Many countries have cancelled exams or are implementing changes to their timing and means of administration.
In Kenya, the Kenya Certificate of Primary Education (KCPE) exams are just one month away and will be conducted under strict Covid-19 regulations. Traditionally, the exams are conducted between the months of October and November. The KCPE exams are incredibly high-stakes for 2 million Kenyan candidates each year. Success in the KCPE largely determines opportunity to study at the next educational level.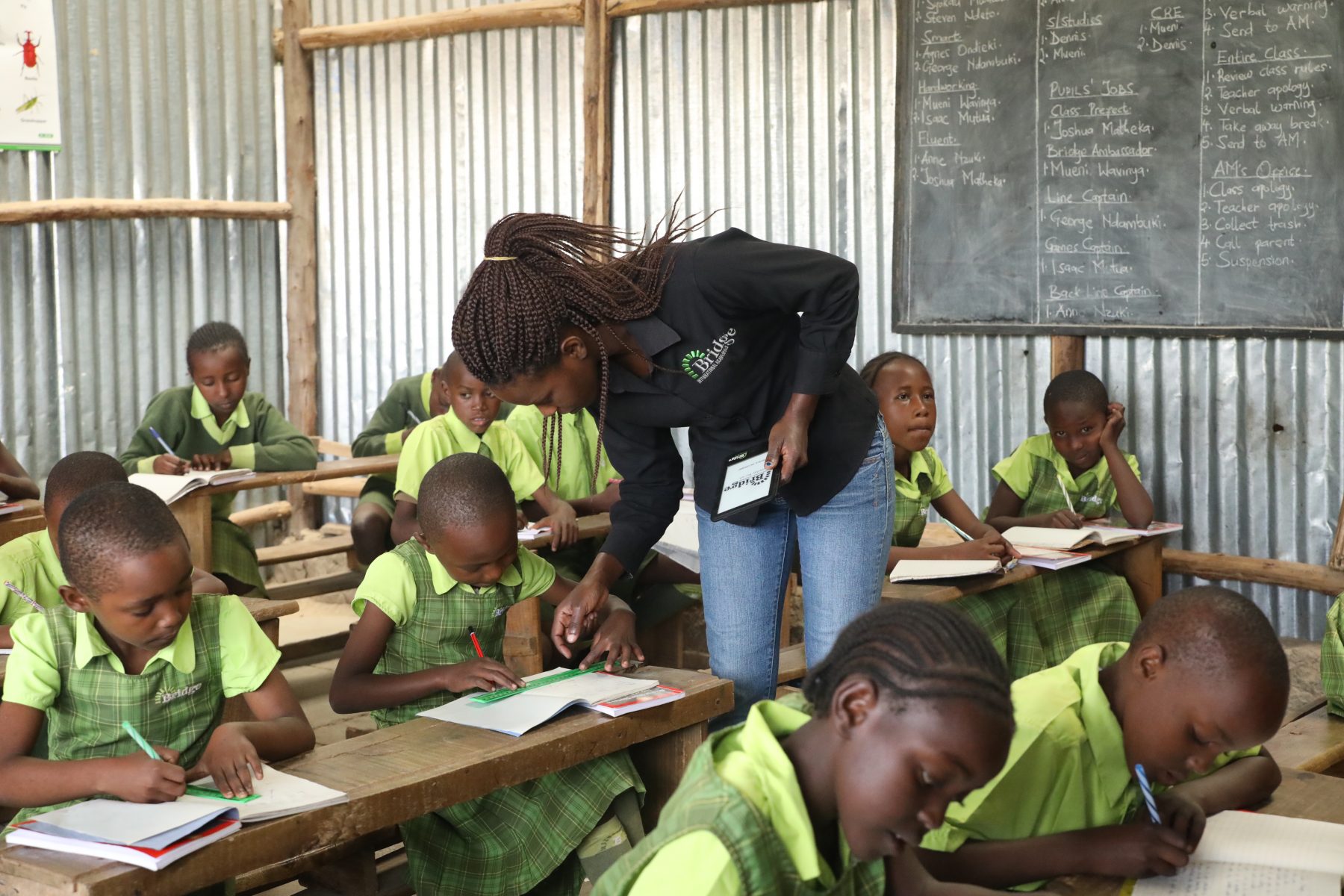 At Bridge, we believe that an excellent education foundation coupled with a holistic pupil preparation is a recipe for future success. Our pupils have a long history of breaking records in academic performance and getting admission to top secondary schools in the country. For five years now, Bridge Kenya pupils have exceeded the national average in the KCPE exams.
"Our pupils have a record of performing tremendously well in the KCPE exams. This success is a result of the discipline and hard work that they show throughout the year, and the tireless and spirited efforts of our teachers who nurture them academically," says Veronica Kimani, the Director of Academics at Bridge Kenya.
Bridge Kenya has become a respected provider of education thanks to the top performance of our pupils. Parents now realize that they have access to a standard of education which would have been impossible and as a result are embracing the golden opportunity to escape the circle of poverty in their neighbourhood.
"Our strengths lie in individual pupil attention, smaller group sizes and a caring environment. Our pupils attain consistently high scores in the KCPE examinations and every year we send pupils to the finest secondary schools in the country," continues Veronica.
A recent report by the Kenya National Examinations Council (KNEC) on learning losses suffered during the period schools were closed revealed that pupils in schools located in urban areas registered high mean scores than their counterparts in rural schools in all subjects assessed. Learning losses hit those in poor and rural set-ups the most.
According to Nicholas Maiyo, chairman of the Kenya National Parents Association, this is because both those in private schools and urban areas were better equipped with devices, internet, mobile data and other resources that enabled them to continue learning even when out of school.
This report has led the government to come out and assure all candidates and stakeholders that the KCPE exams will be adjusted to accommodate the fact that schools were closed for an unusually longer period. The Education ministry has promised no child will be disadvantaged in the examinations.
Education Cabinet Secretary George Magoha recently announced that the setting and marking of the KCPE exams will factor in the time learners lost during the nine-month Covid-19 shutdown of schools.
When the government announced the closure of all schools to curb the spread of Covid-19, Bridge adapted quickly by creating a remote learning programme called Bridge@home for pupils which included WhatsApp quizzes, lesson guides, self-study packs, and digital story books. This enabled us to keep in touch with our pupils and minimize learning loss.
The challenges presented by this pandemic are enormous and real. At Bridge Kenya, we are confident that our pupils will once again rise up to the occasion and make all of us proud. We wish all pupils the very best during this time and we look forward to seeing their results!