From a remote village town to the halls of Kabarak University
Giving a child the best in life is every parent's dream. Sadly, achieving this for many is a challenge not least because the quality education that underpins it is inaccessible. Parents struggle to send and keep their children in school for many reasons in Kenya today. Obviously, a good school is the necessary tool for cementing a strong foundation for any child. A foundation, which means that all children can excel: Doreen Chepkirui represents millions of children in Kenya; whose future could have been so different if she had not attended a strong primary school; now she is studying clinical medicine at Kabarak University.
Doreen's parents were determined to prioritise a good school for their children; even though they had very limited means they had strong hopes that their children could lead a different life. They enrolled Doreen in a Bridge school after they heard reports from their neighbours and saw the progress other children in the community were making. They were surprised that they could afford such a high-quality education within their means; but realized it was true. At first Doreen struggled, it was just trial and error, the way teachers taught and the class engaged was new and different but in no time, she grew to enjoy her school especially when she started seeing immense changes in her performance.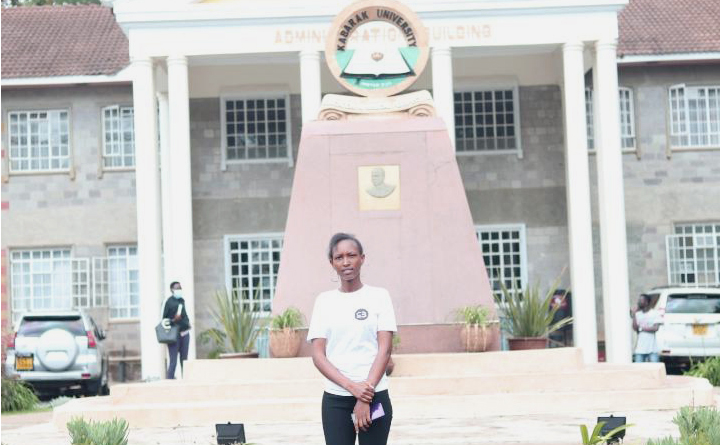 In many ways, the way that Doreen has excelled is unusual, but it shouldn't be. Her journey started in communities like so many in Kenya, where daily life is hard and difficult choices are made every day. Doreen Chepkirui was born and raised in a family of three children at Chepnaina, a small town in Bomet. Despite the poverty they were raised in; all three siblings are in school and her eldest is also pursuing a course in medicine. There is friendly competition and amazement about where they are; considering where they started. Both siblings want to help change public health by advocating for good health systems in the country.
Coming from a family where both parents are unemployed has been one of their biggest struggles. She pauses and remembers how before they found Bridge, she had to miss school for days or weeks at a time because her parents couldn't afford to send her.
"I should have been a statistic but my family would not allow it. My siblings and I grew up in poverty but my parents still managed to send us to school. I will forever be grateful for the sacrifices they made to ensure that we went to school, no matter the circumstances," says Doreen.
Growing up in Chepsaina, Doreen not only struggled with poverty but also poor grades. She attended a school where she was not learning, and she always felt that she was not noticed, included, and motivated. A new Bridge school that opened in her community illuminated a possible path to hope, in what would turn out to be Doreen's gateway to success.
Doreen says her performance started improving after she joined the new school. As a new pupil at Bridge, the teachers noticed immediately that she was withdrawing from academic life. Her experiences had not encouraged her to participate or given her any belief that she could be a good pupil.
Through a series of individualized discussions and weekly one-on-one conversations, they gave her a safe space to talk about what she was going through. This helped her get back on track.
Her teachers gave her faith that she could achieve her dreams; showing her how far she had come and making her truly believe in how far she could still go. She says this kept her going amid all the challenges she was facing.
"I felt like I was not only part of a team but also part of another family; a school family. They showed me concern and understanding, and they helped me to see that I could live beyond the challenges that I and my family were going through. I realized that I could create my own story."
In a few years, Doreen was a strong member of her class and of the school, and scored 361 marks in the 2015 KCPE exams. Her good foundation gave her the breakthrough she needed to pursue her education further, opening opportunities after primary school, something most of the girls in her community live to dream of.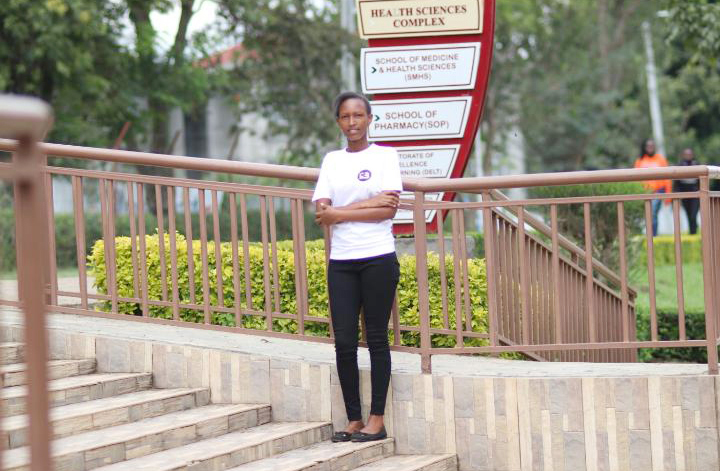 In 2016, Doreen joined Saseta Girls High school in Koinon, Bomet County. She remembers that first day in secondary school, walking through the gate towards the administration block for registration. It was literally a gateway to success. Each step was one more towards escaping an impoverished life of poverty.
Her first term at Saseta Girls High School was a difficult transitioning period. She experienced culture shock as she met students that came from a more privileged background than herself. She had to quickly adapt and learn social norms that she hadn't grown up with.
After four years of hard work, Doreen completed her secondary school education, scoring a jaw dropping A- in the 2019 KCSE exams, which got her admission into Kabarak University to study Clinical Medicine.
Doreen says that the lessons from her primary school teachers at Bridge and the discipline that they instilled in her continue to inspire her as she sets her sights on medical training at the university.
Looking back at her journey, Doreen says,
"When I was a child I had big dreams, but feared that I would be unable to be successful because of the poverty I was born into. But, I'm one of the lucky ones. I'm living my childhood dream of training to be a doctor. My life turned around for the better. Were it not for Bridge, my story would have been different."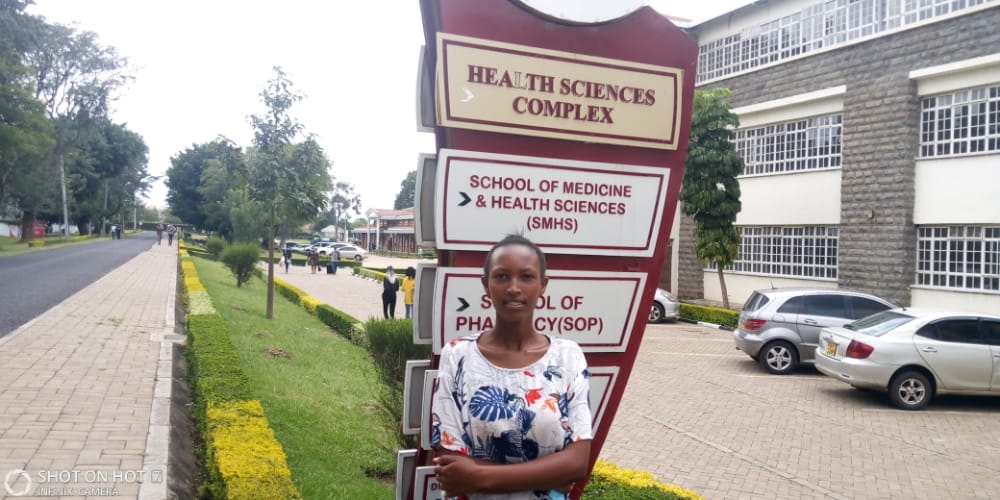 Studying clinical medicine at the university is a dream come true for Doreen.
"The prospect that I would attend university was such a slim possibility that my parents couldn't even imagine it. We were living below the poverty line and just didn't have the money. I sometimes felt exhausted emotionally, mentally, and physically. What chance did I have of going to university? That pipe dream was never going to happen."
Her background is like that of so many other girls in Kenya; but her story is so different. Hopefully it will inspire many children that are struggling with poverty today. Her story reveals hope and highlights the importance of a good school for cementing a strong foundation for children, while revealing the crucial community obligation to ensure that all have the opportunity to overcome poverty.
Access to quality education is what all children need in order to succeed. Investing in quality education offers a path out of poverty. It is the surest gateway to success.
Perhaps, somewhere in Kenya today, a little boy or girl is wondering about how they can find that gateway. It is possible. The story of this girl that has overcome poverty could belong to any child. From an impoverished life in Chepsaina to the halls of Kabarak University, Doreen Chepkirui is flying high.