Let's dive into 2022 best, impactful moments.
Bridge pupils excel in KCPE and secure spots in elite national secondary schools!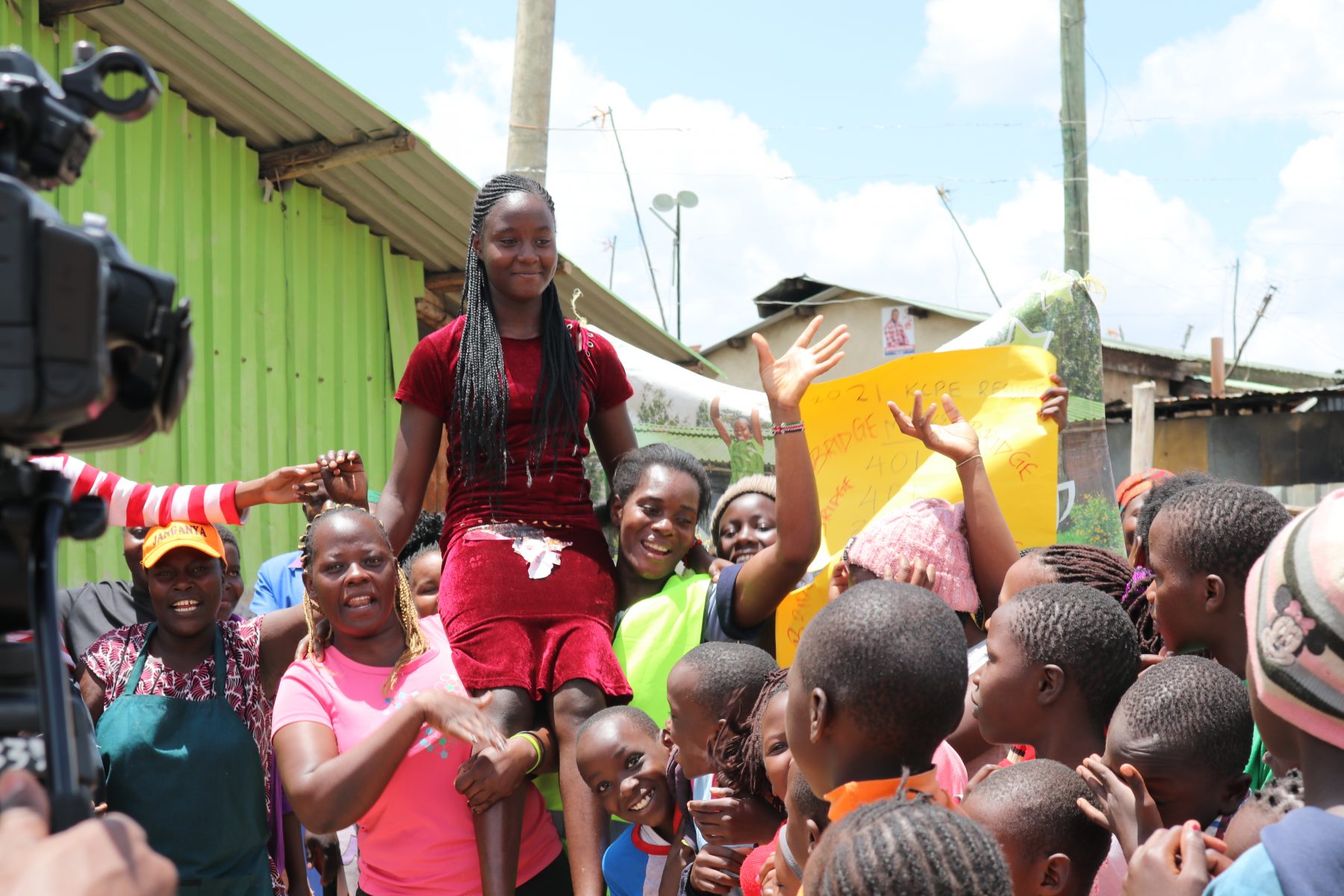 For the eighth consecutive year, Bridge pupils yet again sat for the KCPE 2022 exams in the month of December and performed exceptionally well. At least 5 Bridge Kenya pupils scored 400 marks and above. Arnold Odhiambo, Joy Wairimu, Byron Peter, Dennis Muthoka, and Mark Nigel scored 407, 405,403,402, and 402  respectively.
In March and December 2022, Bridge pupils sat for their 2021/2022 KCPE exams which had been postponed due to the Covid-19 pandemic. Despite having to stay at home for an entire year, many Bridge pupils performed exemplary well.
In the March KCPE 2022 exams, Bridge pupils outperformed the National average. Our top performing pupils were Edwine Oduory, Florence Kwamboka, and Joyce Kemunto who scored 402,401,401 respectively.
34% of Bridge International Academy pupils scored more than 300 marks, which gave them a competitive edge in admissions to great secondary schools. Nationally less than 25% of pupils achieved such high scores.
Our top-performing pupils in the March KCPE 2022 exams managed to secure spots in some of the best National secondary schools in the country. Just to mention a few, our top performing pupil in the KCPE 2021 exams Edwin Oduory secured a spot at Starehe Boys Centre, and our top performing girls Florence Kwamboka and Joyce Kemunto secured spots in Nyabururu Girls and Alliance Girls respectively.
We are also optimistic that our KCPE 2022 top-performing pupils will also secure themselves spots in top national secondary schools once the KCPE 2022 high school placement selection has been completed.
#BreakTheBias; International Women's Day!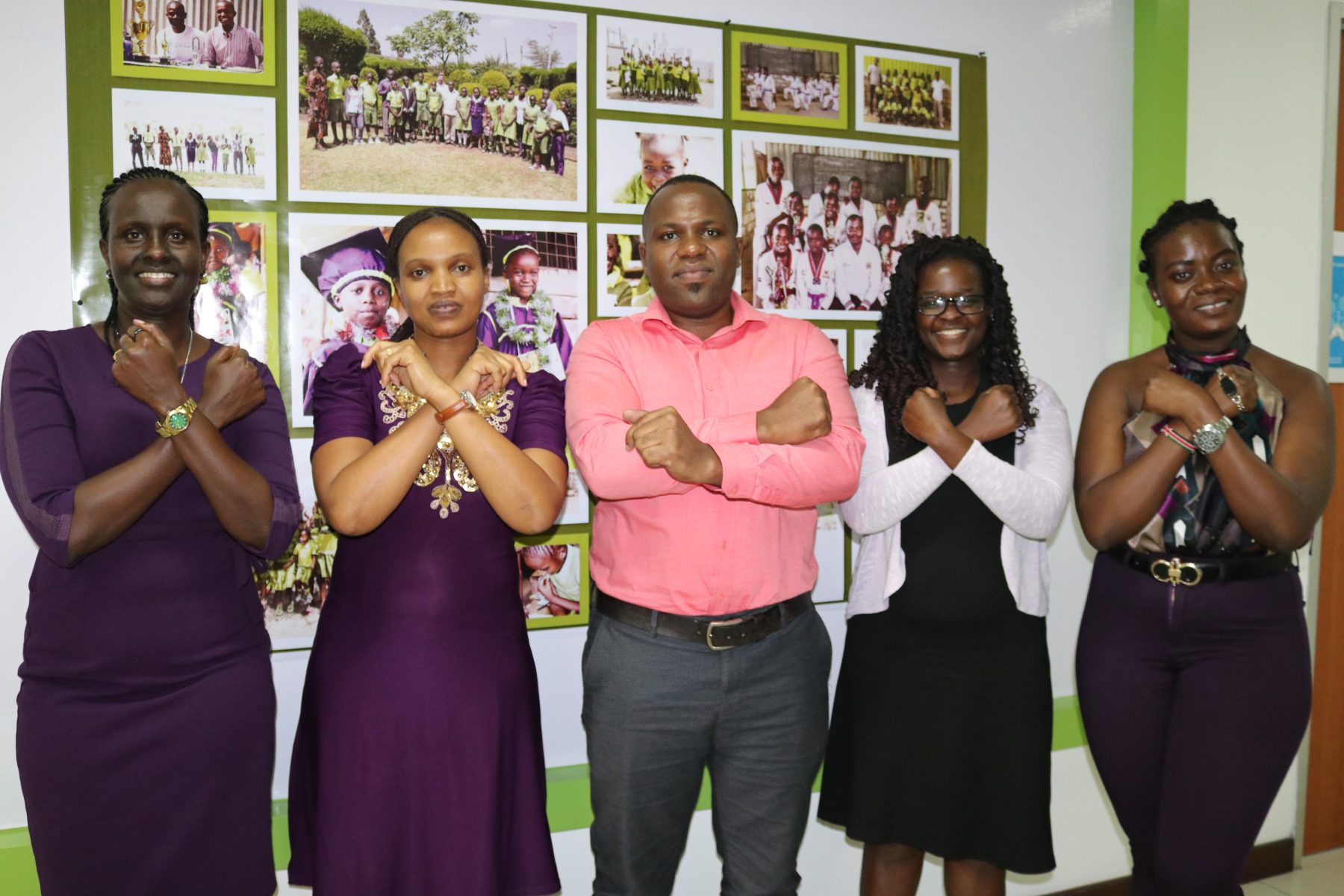 Bridge Kenya joined the world in celebrating women and girls while championing for a world free of gender inequality. At Bridge Kenya, we believe that girls should have the same opportunities as boys. Educated girls are healthier, they have the skills to make choices about their own future and can uplift themselves, their community and even their county out of poverty. We have designed our teaching to empower and support girls to succeed in the classroom because girls hold unlimited potential.
Support staff at Bridge held a small celebratory party to celebrate women, they donned purple to commemorate the day. A color that originated from the Women's Social and Political Union in the UK in 1908 to symbolize justice and dignity. During the event Managing Director, Griffin Asigo said, the organization endeavors to ensure there is gender parity both in the workplace and in our schools because it believes everyone should be given equal opportunities.
At Bridge we strive to ensure there is 50% gender balance because everyone should be given equal chances. I urge women to be aggressive and take up leadership roles because we want a future that is free of gender bias. He remarked.
Bridge Alumni are attending Top Universities Both in Kenya and Abroad!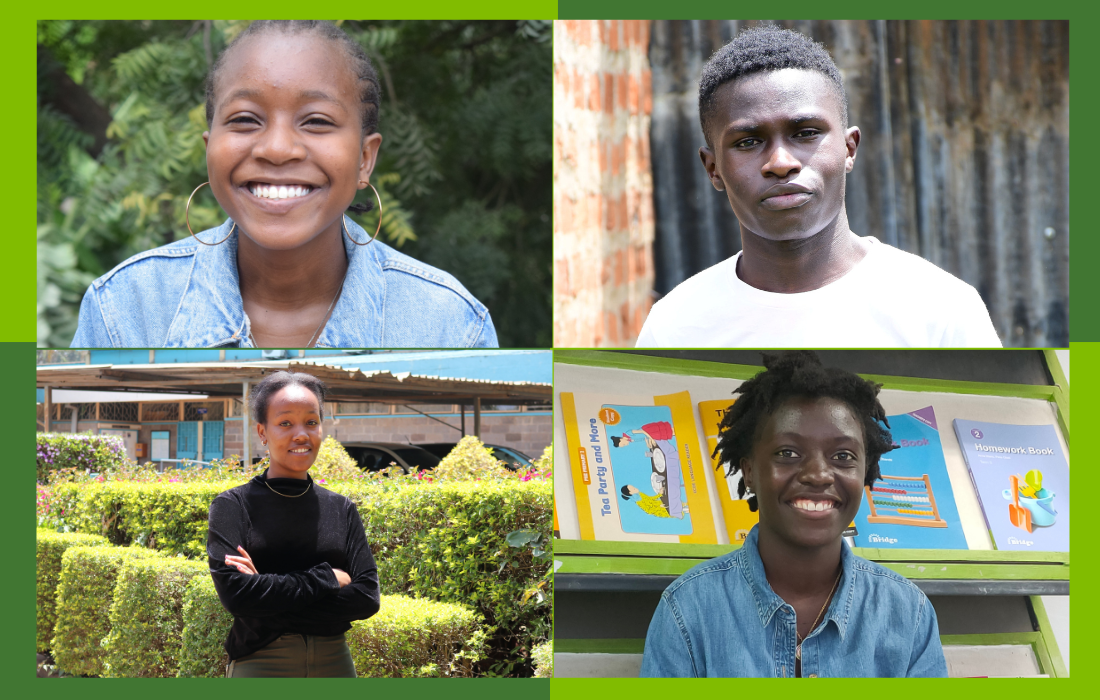 We are transforming lives! This year we met some of our top-performing Bridge Alumni who are currently studying in different universities both in Kenya and abroad. We showcased the story Transforming Lives Through Education which is a story of Bridge alumni whose lives have been changed through access to quality education. It is a story of hope, perseverance, and determination, a story that encouraged and will continue to encourage children in communities across Kenya to know that they too can make it no matter the circumstances they face.
The campaign featured;
Cynthia Meikan, a strong-willed girl who comes from a pastoral community that is still struggling with anti-social practices such as FGM and early marriages. Cynthia, who is determined to break gender barriers and stereotypes, is currently pursuing Medicine and surgery, one of the most-coveted courses in her community at the University of Nairobi.
Vitalis Wekesa Baraka who at 11 years old did odd jobs to support his family since his father, their sole provider, had lost his job. For an entire year they lived from hand to mouth. Despite the hurdles of life, today Vitalis is a proud student at Franklin and Marshall College Pennsylvania in the USA.
Melvin Kanaiza was a child whose life took so much from her at a tender age abandoned by her father, lost her sister to the cruel hands of death and grew up not knowing when they would have their next meal. In the face of all these adversities Melvin persevered and today she walks in the halls of St. Lawrence University, in New York.
Dominic Otieno who missed classes for an entire year due to lack of school fees. This made him lag behind his peers but with the help of a good school and committed teachers, he was among the top pupils. With help from Bridge, he got a Scholarship to join Nova Secondary School where he graduated and is currently at Kenyatta University pursuing a course in Biotechnology.
Joyce Katana who attended Bridge Owino Ouru in Mombasa County and Peace Kiponda who attended Bridge Shanzu in Mombasa County both got scholarships to study at Avenues the world school in New York. Joyce is at the start of her University journey at Kenyon College, Ohio. Peace on the other hand is a philanthropist who hopes that someday he will achieve his dream of becoming an Engineer and go back to his hometown to bring positive change to his family and his community.
From their story, it is evident that the purpose of quality education is not to generate many people who are trained for jobs but rather to spawn individuals who will have the potential to think for themselves and seek the truth which will further result in improvement, both in their individual lives and the lives of people around them.
Bridge Alumni are attending Top Universities Both in Kenya and Abroad!
World Teacher's Day Celebrations- Thank you, our teachers!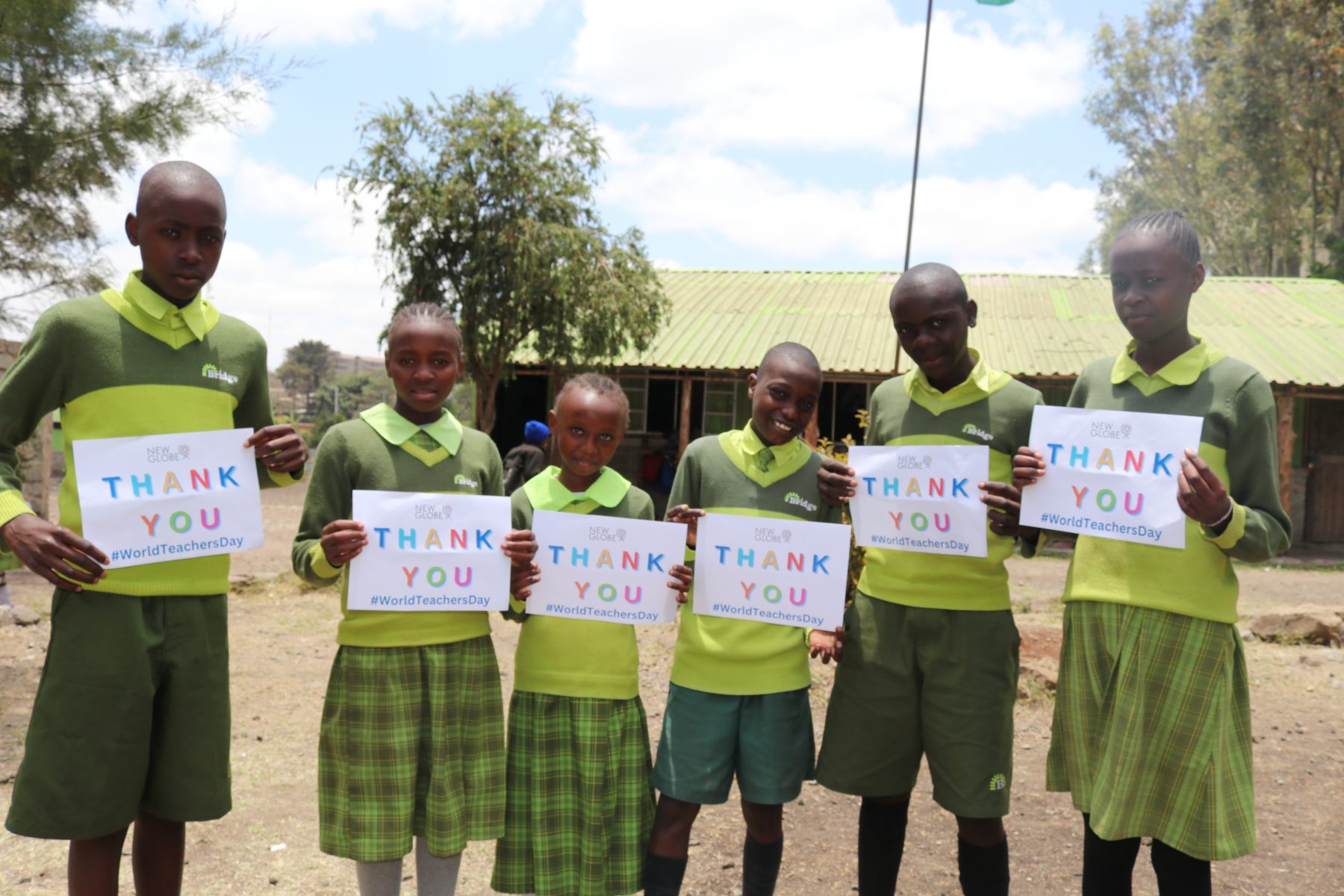 Bridge International Academies Kenya took part in celebrating the accomplishments, contributions, and efforts of Bridge teachers and all teachers around the world. Teachers are inarguably the most significant individuals in the world because they impart knowledge, groom a child and help them develop vital virtues.
Bridge Kenya is empowering a new community of trained, prepared, and supported teachers because we believe teachers are the engines at the heart of education systems, without whom it is impossible to provide inclusive and equitable quality education to every learner hence the least we can do is set aside one year every day to appreciate and celebrate them.
KIPPRA Conference: Professor Michael Kremer Report Findings Showcase!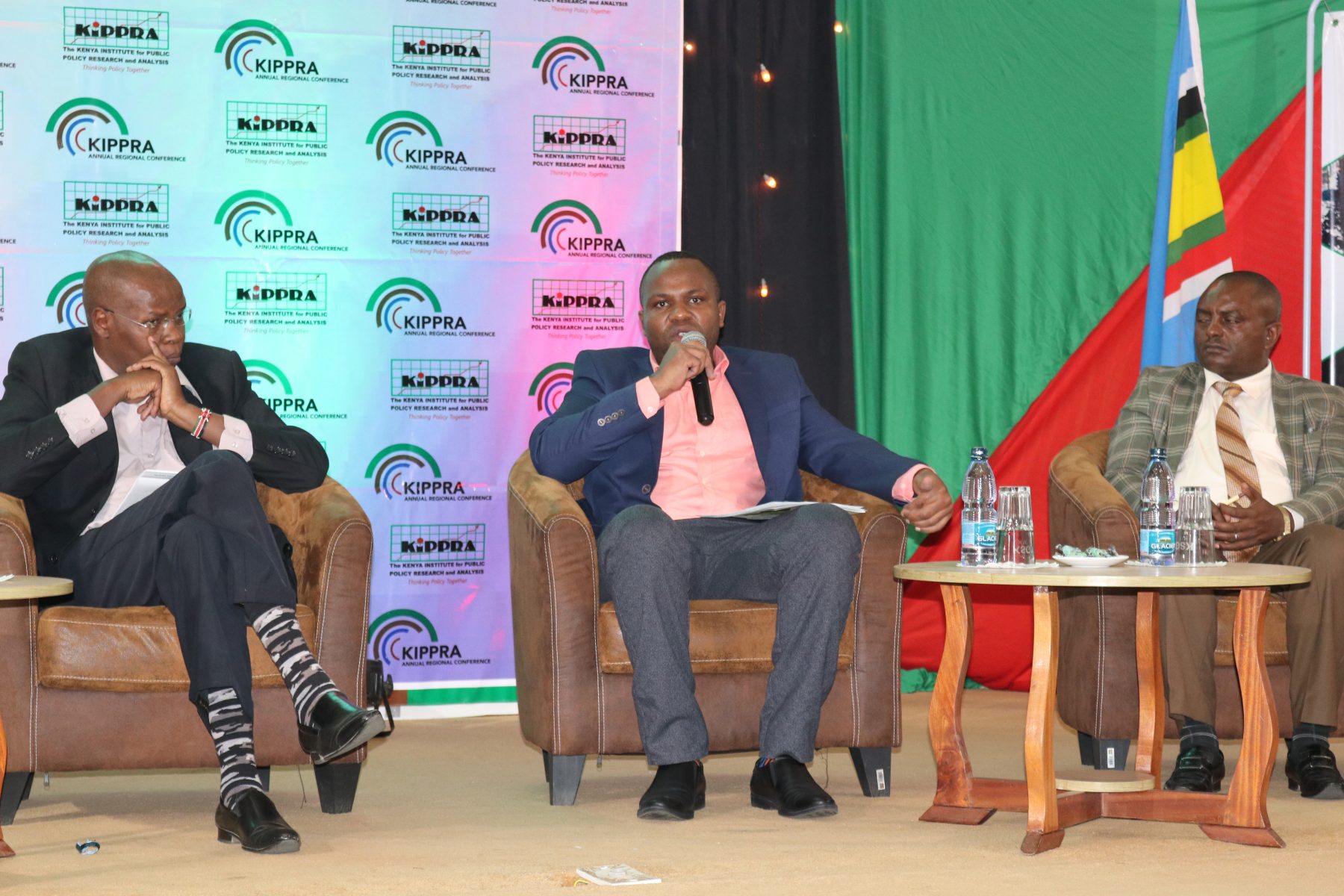 This year the Annual Regional Conference by the Kenya Institute for Public Policy Research and Analysis (KIPPRA) was held at the Kenya School of Government in Nairobi. Among the exciting exhibitions showcased at the conference were the research findings of a new independent study by a Nobel Laureate.
The study finds that Bridge International Academies have achieved among the largest learning gains ever measured by a major study in Africa. For pre-primary pupils, children gain nearly an additional year and a half of learning, learning in two years what children in other schools learn in three and a half years.
It also found that Grade 1 pupils in Bridge International Academies were more than three times as likely to be able to read as their peers in other schools. During the showcase, Group Managing Director Reuben Wambugu said;
We are delighted that this study, by a Nobel prize winning economist, has found unequivocal evidence of learning gains in our schools, among the largest gains seen in Africa. It is a testament to the holistic and integrated teaching and learning approaches we have pioneered in Kenya since 2009.
Inspiring pupils to get excited about computer science and programming!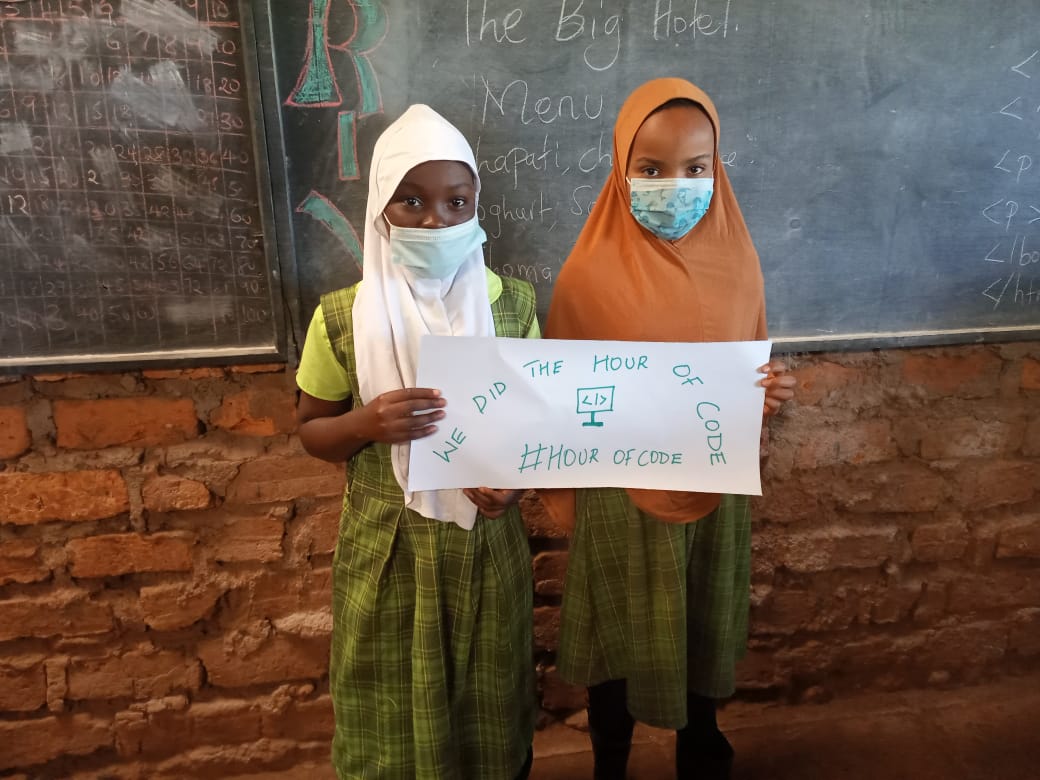 On October 21, pupils across Bridge Kenya academies participated in the Hour of Code learning event. The hour of code is a global movement that takes place each year during Computer Science Education Week.
The day is honored in recognition of the birthday of computing pioneer Admiral Grace Murray Hopper. The purpose of the 'hour of code' is to get students to learn computer science for one hour and inspire them to explore the world of coding.
In a quickly digitally evolving world, The Hour of Code provides children with an opportunity to explore the ways technology has a significant impact in our lives. It is crucial for preparing pupils for the job market 10 to 20 years from now. According to the Labour Market Information Portal, there is a 23.5% projected job growth for programmers.
Other special skills that Bridge pupils learned from The Hour of Code included discipline, attention to detail, patience, the ability to predict an outcome, and many other valuable skills. Speaking during the event, Bridge Kenya Managing Director Griffin Asigo said that learning computational thinking is an indispensable skill in today's world.
The world is quickly advancing in technology. It is crucial for a child to learn all the nitty-gritty details of computer science, how to create it and use it. By starting early, not only do they gain vital skills such as problem-solving but can create a foundation for success and open them up to job opportunities in the 21st Century. said Mr. Asigo.
Day of the African Child; Read Aloud campaign!
Learners from Bridge participated in this year's Storymoja Read Aloud campaign to mark the Day of the African Child, celebrated on June 16 every year. The campaign brought together pupils from various schools in different venues around the country to read from the same text at the same time. 
This year's text was selected from the Swahili KICD-approved and KHRC-commissioned storybook 'Shambulizi la Akina Shida'. With the 2022 general elections, the organizers selected the text from the Swahili storybook to sensitize children and communities on issues around unity in diversity, ethnic tolerance, children's rights, disability and inclusion.
Reading storybooks promote literacy and critical thinking. Stories invite debate and stimulate the exploration of values and issues affecting how we live with each other, helping children to develop empathy.around unity in diversity, ethnic tolerance, children's rights, disability, and inclusion.
Pomp and Color as PP2 Pupils Graduated!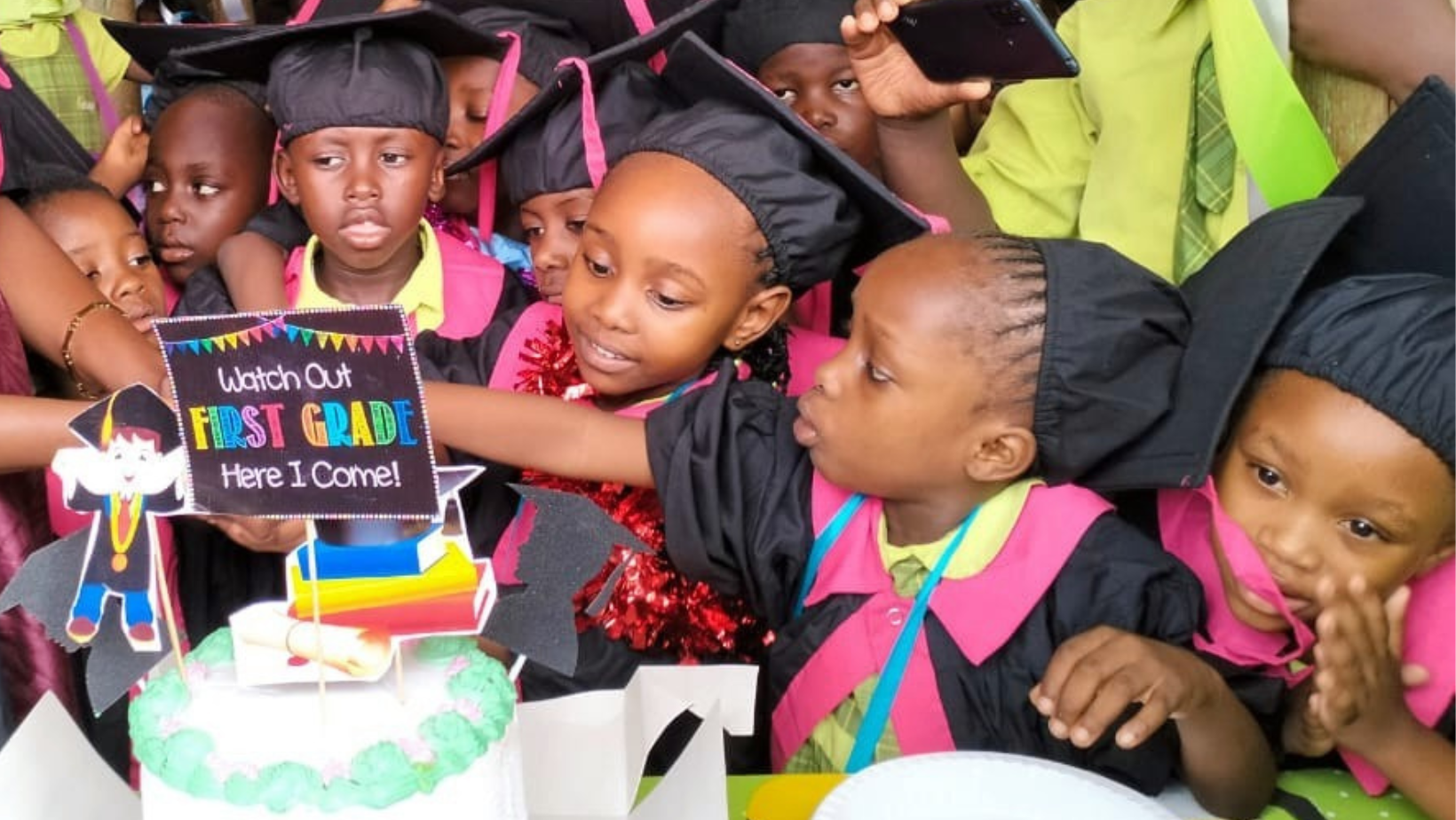 As the 2022 academic year came to a close, Bridge International Academies in partnership with parents and the community held a graduation ceremony for all its PP2 graduands across the institution's academies in the country which is a major milestone for children and their parents as they watch their children transition to the next phase of their life. 
It is the joy of every parent to see their children honing and developing their talents, skills, and potential in becoming better citizens in the future. Alongside the graduation ceremony both pupils and teachers who performed exemplary well in the year 2022 were awarded as it is our culture to motivate people by recognizing their good work.
Bridge provides children with a life-changing education that gives them a strong foundation and the gateway to their future success. For well over a decade, they have partnered with the Kenyan government, including being a pilot partner in the rollout of the Competency-Based Curriculum (CBC).
Generally, 2022 has been a great and successful year, we could write an entire book about it but for now, we leave you with these words. May your coming year be filled with big dreams and good madness, happiness, and success. 
We hope we continue walking this journey in fulfilling the Bridge mission, and somewhere along the way, you will also get motivated by all the inspirational stories of the success of both Bridge pupils and alumni. So, from us to yours we wish you a merry Christmas and a wonderful 2023!
Cheers!