Charity Kerubo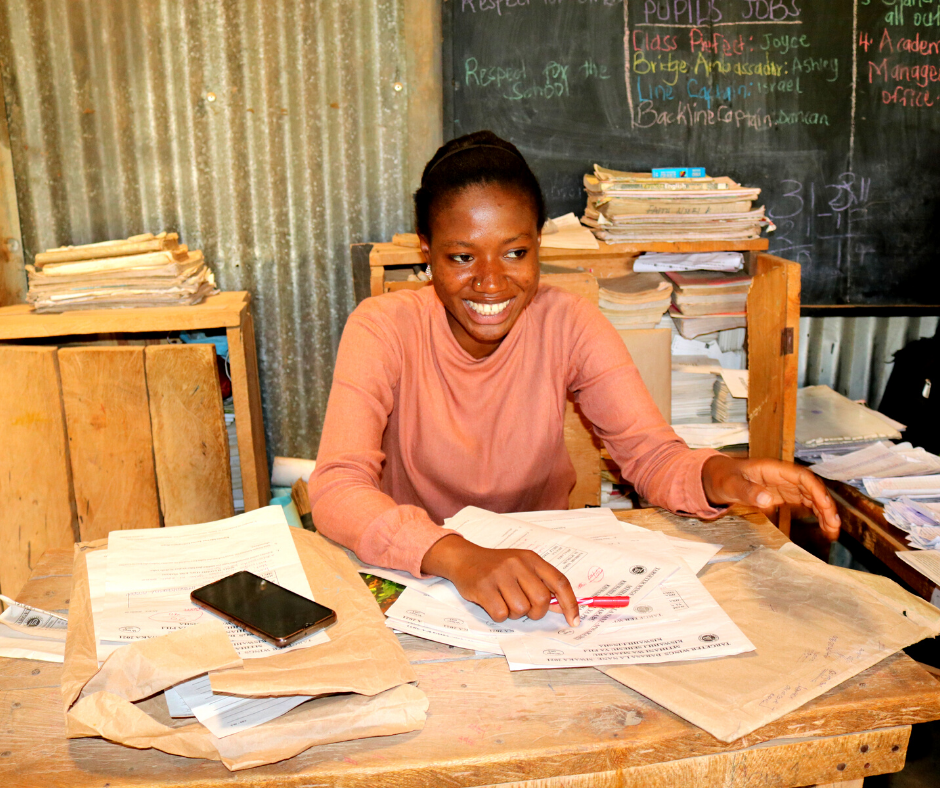 Meet Charity Kerubo who resides in South B, Nairobi. Charity is a Bridge teacher who joined Bridge about a year ago as a Grade 8 English and Social Studies teacher. "I haven't been a teacher at Bridge for long but I can say for the period I have been there I have gotten immense fulfillment. One from the teacher training I went through that taught me how to teach and not just to lecture, two seeing my pupils improve academically in both English and Social Studies and three seeing Bridge pupils attending top national schools and universities." Says Charity.
Pupils at Bridge love charity because of her patience and determination to ensure they succeed. They say she is very friendly and always willing to help. "I love teaching especially at Bridge because we are giving pupils from less privileged communities an opportunity to change their family situation." She says.
Charity believes that the Bridge approach training actually works because it is very engaging, motivating, and involving. "I love the fact that you can see pupils who joined Bridge as shy kids are now confident because of involving them and making them feel like part of the class. Often teachers focus more on the academically strong kids and ignore the academically challenged ones but Bridge believes in equality for all." She concludes.