Cynthia Meikan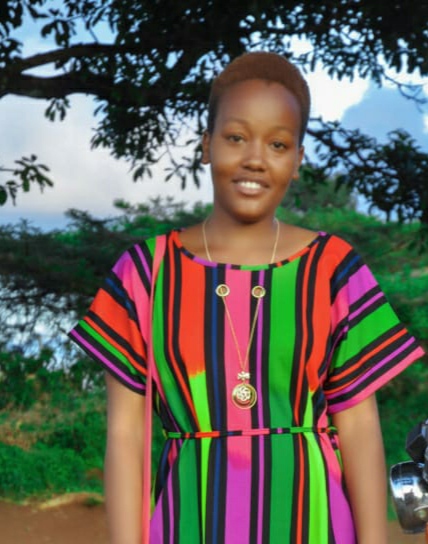 Meet Cynthia Meikan, a 2015 Bridge Alumni who has struggled through the hustles of life to get a calling letter at the University of Nairobi to pursue her dream course in Medicine and Surgery. Cynthia the third born in a family of 4 children was born and raised in Loitoktok.
Raised by parents whose source of income is below 2$ a day has been quite difficult for them. However, her parents know the value of education and despite the fact that the father is a local farmer while the mother is unemployed, they have seen to it that their children get the right to education and not just education but quality education.
Cynthia enrolled at Bridge Kenya in the year 2014. One of the biggest challenges she faced was raising school fees but after she was top of her class in her final year, Bridge Kenya sponsored her and she was able to sit for her KCPE in the year 2016 where she graduated with 379 marks!
While at Bridge Kenya Cynthia decided she was going to make the most out of it. In co-curricular activities, she was the scout leader, as well as the head girl in Grade 7 and 8. Her favorite teacher was Teacher Joshua who taught her favorite subject Mathematics. Cynthia says she loved teacher Joshua because he was concerned about students and always checked to ensure they all understood.
Bridge School was one of the best places I have ever been to. I have never seen a school that is so keen on following up on students and still does to date. It is definitely a place close to my heart.  Says, Cynthia.
She later joined St. Brigids Girl's Kiminini in the year 2017. Cynthia has been one who has always known the value of holistic education in a quickly evolving world, in high school she participated in soccer and mathematics contests. She completed her high school in the year 2020 and scored a perfect A-!
As fate would have it, Cynthia received a calling letter from the University of Nairobi to pursue a degree in Medicine and Surgery . Currently, Cynthia's passion for health and medicine has led her to a friend's local hospital where she is currently volunteering. We wish you all the best Cynthia!