Fredrick Khayemba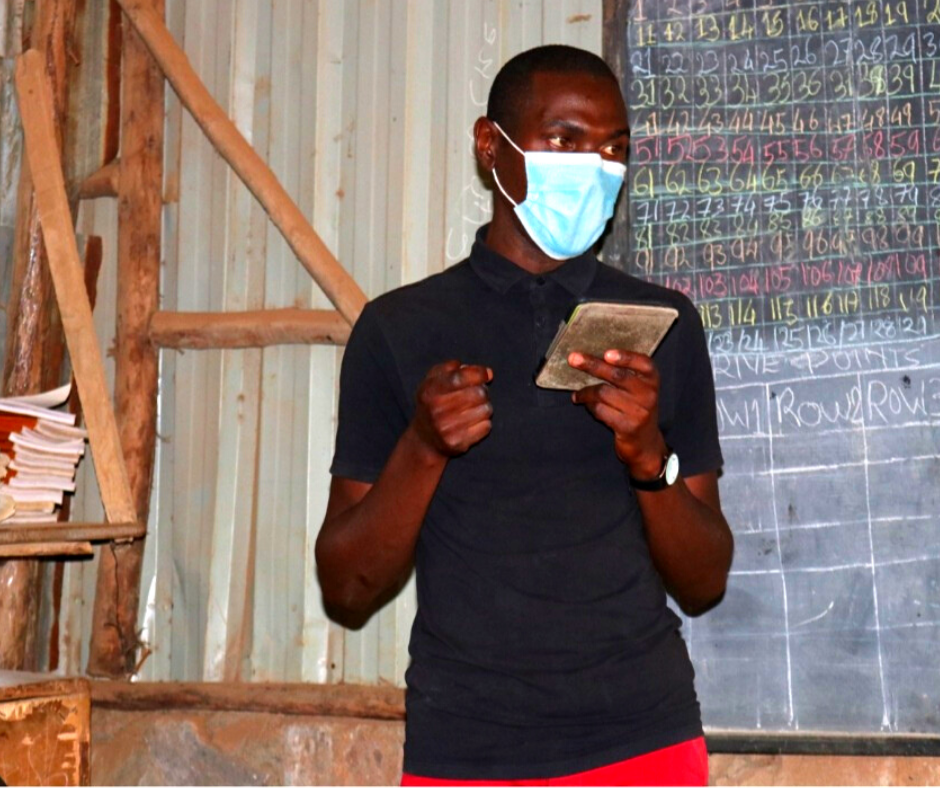 Meet Fredrick Khayemba a Bridge academy teacher, Kwa Reuben. Fredrick teaches Grade 8. "I joined Bridge in the year 2015, as a person, I love feeling that I am actually creating an impact in a child's life. If I don't get that feeling I easily get frustrated and that is why I love teaching at Bridge because I have seen my pupils do exceptionally well." Says Khayemba. 
Fredrick says when he joined Bridge he had the normal government training that teaches them what to teach but not how to teach. "The Bridge training taught me so much and I would lie if I said that the improvement in performance I have seen in my pupils has all been me. The training gave me the skills I needed to deliver lessons in a fun and engaging way." He says.
Bridge Kenya also has cheers which are majorly used for energizing and congratulating pupils. Khayemba says his favorite cheer is the well-done cheer which goes, "Well done, well done, that's better, better another better. Marvelous!" "The reason I love this cheer is because whenever I praise a pupil using the cheer they feel appreciated and it encourages them to perform even better." He concludes.