Jeremiah Onyapidi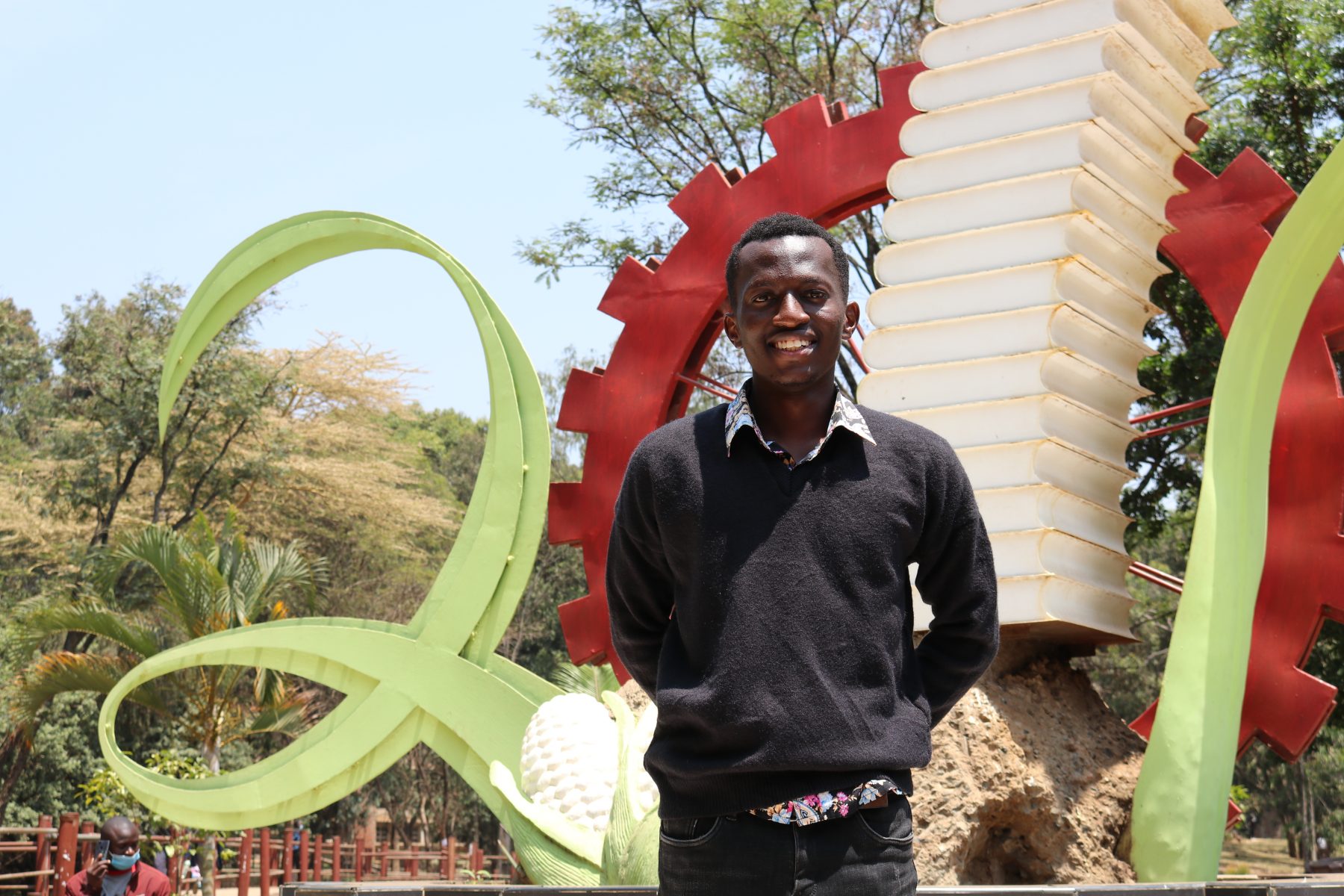 Meet Bridge Alumni Jeremiah who was born and raised in a small community in Malaba where access to quality education was not that common. Raised in a family of more than 10 siblings with only 2 advancing to higher learning education, Jeremiah felt his future was deem and achieving his dream of pursuing engineering would never come to life.
After seeing one of his elder sisters Cecilia secure a masters scholarship in Chuka university, his hope was rekindled and he was more determined to make it in life. Jeremiah joined Bridge Kenya in the year 2012 where he sat for his KCPE exams and scored an astonishing 377 marks! He was so excited to join Butere Boys High School, however his excitement was quickly short lived just after he received the sad news that his father had passed on.
"If there is a time in my life where I lost faith in everything was the passing on of my father," he sighs, "I was so excited that I was finally a step closer to fulfilling my dreams of becoming an engineer just like him, only for everything to quickly crumble down." He says. When his father passed on the family went through a financial crisis since he was the sole breadwinner while the mother was a farmer who barely made enough for food.  
However when destiny calls it calls, Jeremiah received a scholarship from Bridge Kenya to see him through his secondary education. He graduated with an A-! in the KCSE education. His mother was beyond excited as she knew that at least one of her children was on his way to rescuing their dire need of a better life. Right now he is currently pursuing his degree in Mechatronic Engineering at Jomo Kenyatta University of Agriculture and Technology. He is in his 1st year 2nd semester.
"I would love to keep my father's memory alive by seeing to it that I complete my education and become an engineer just like he was. His death will be a constant reminder and motivation to keep aiming for the sky." Jeremiah says. He concluded by saying that he will be forever indebted to Bridge Kenya for supporting him both mentally and financially. For Him he found more than a home at Bridge Kenya. Click here to read more