Mary Muthoni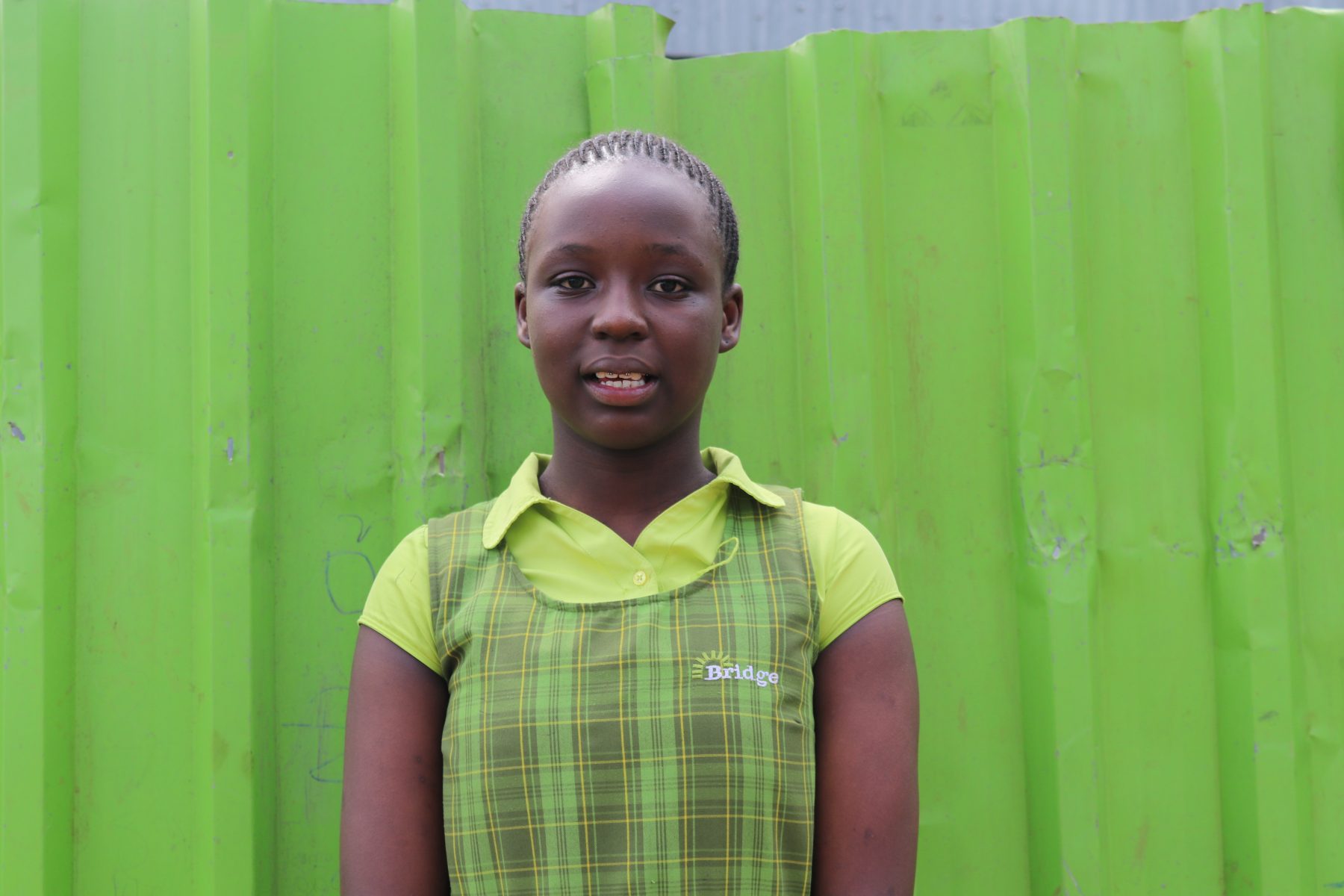 Mary Muthoni is a 12-year-old pupil from Mariguini who has been a pupil at Bridge School Kabiria in Nairobi County for the past 7 years. While in school her favorite subjects are Mathematics and Science because she wants to be a cardiologist when she grows up. She would love to get a deeper understanding of how the human heart operates.
She lives with her parents, her mother is currently unemployed while her father is a porter. Mary says she loves how the teachers at Bridge teach well, "If you don't understand something they are always ready to help. I also enjoy the co-curricular activities that Bridge offers." She says.
As a pupil who has seen her academic performance improve over time, Mary urges any parent who wants to enrol their child at any Bridge School that it is a good school, and that investing in their child's education is not a waste of resources. They may become great leaders in the future.