Linda Stacey Achieng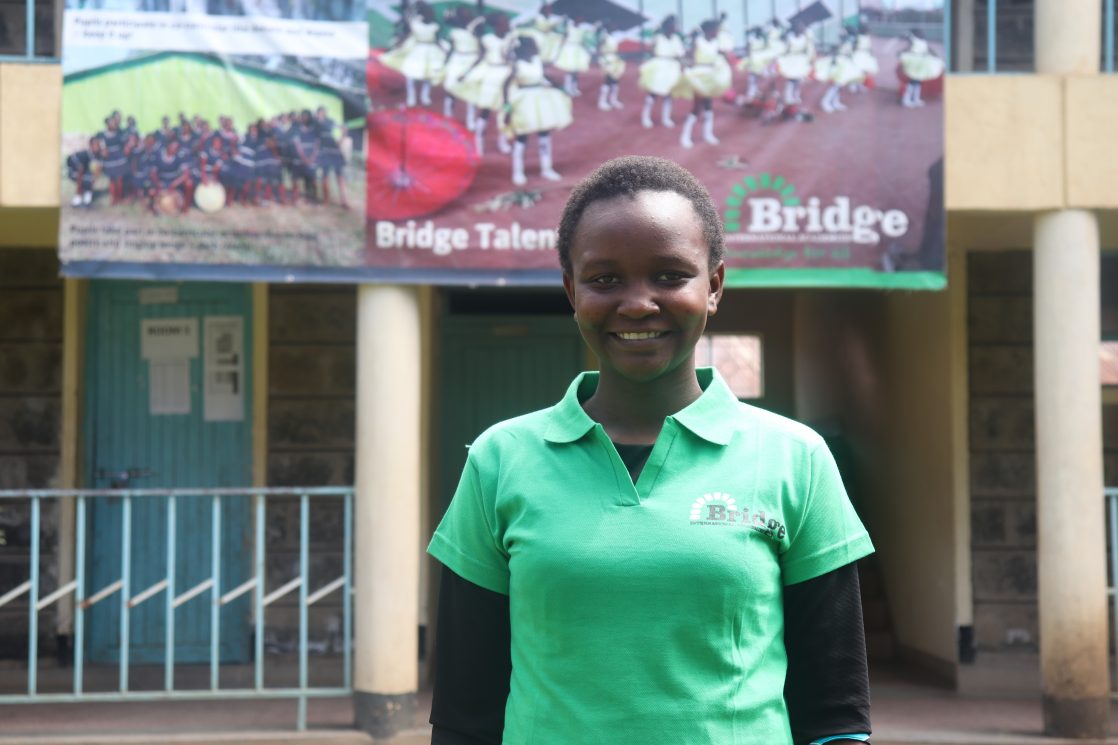 Linda is a 2018 alumni from Bridge, Gatembe in Kisii County. She Joined Bridge in 2016 when she was in Class 6. Her mother learned about Bridge through the teachers and parents in her community—there was an event organised by the school in her neighbourhood. "Teacher Grace told my mother about the school. She became interested and decided to bring me to Bridge," says Linda.
Linda comes from a humble background. Her mother is a shopkeeper and her father does odd-jobs. Her parents really value education and that's why they chose Bridge for Linda.
Unfortunately, Class 8 was full of ups-and-downs for Linda but her goal to score 400 marks and go to a good National High School remained her guiding light. She stayed true to her aim and scored 409 marks in her KCPE. Now, she attends the prestigious Moi Girls High school Isinya.
For Linda, Bridge did more that help her go to a good high school, it opened up her world: "Through Bridge, my confidence has been boosted and I've realised my talent, especially through their music festivals."
It has been one year since Linda joined Moi: "High school is awesome, I'm performing well there," she says smiling.
What she misses about her old school is how it was, "like one big family," beams Linda. "Bridge is amazing. Apart from the learning experience, it has opened doors for me to visit different places, see more of the country, meet lots of new people and make lots of new friends!"