Margaret Nduku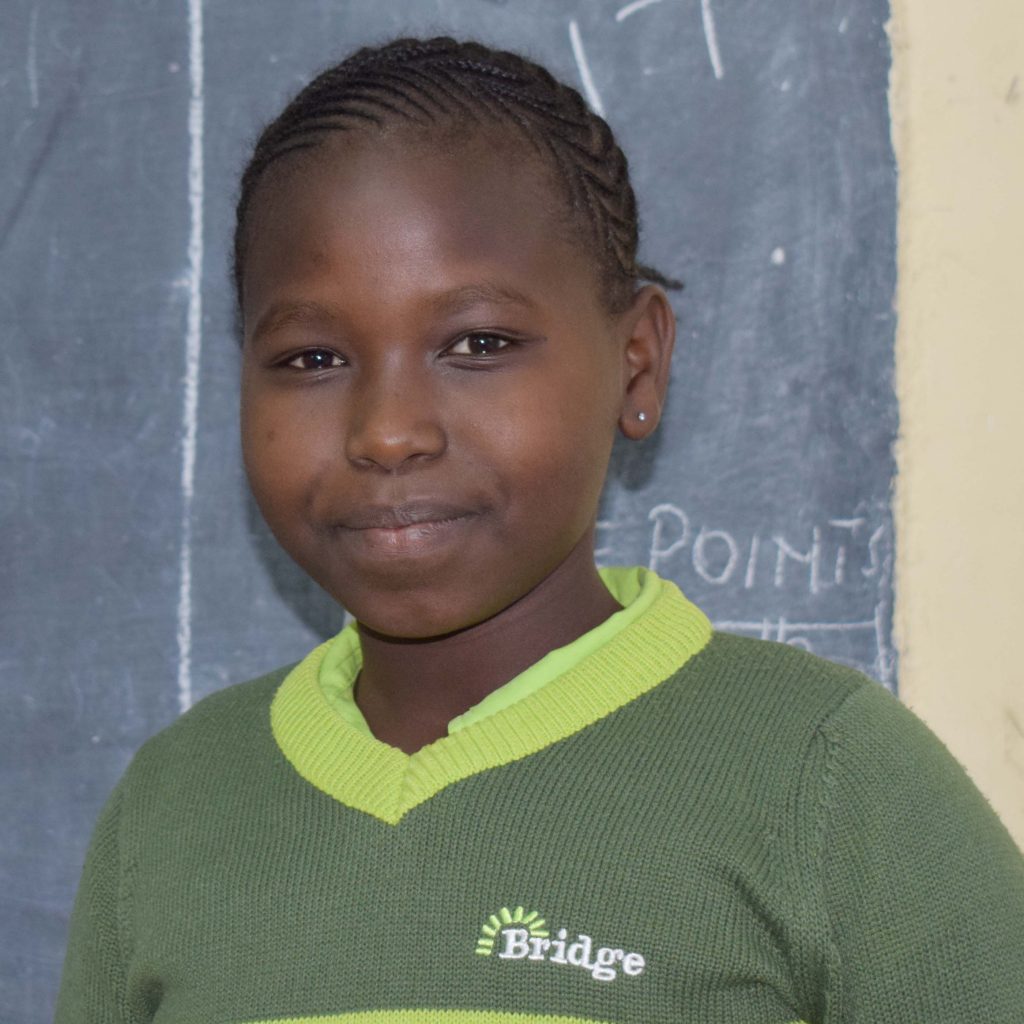 Margaret Nduku is a 12-year-old pupil at Bridge Academy, Mtomondoni in Kilifi County, Kenya.
Mtomondoni is in eastern Kenya, in Kilifi County which lies on the shores of the Indian Ocean, a short distance north of Mombasa. Most families are maize farmers, who sell their flour at small roadside stalls called 'Dukas'.
Margaret's mum is a greengrocer and runs a typical Duka in their community. Her dad is a metal fabricator. They work hard and want a better life for their child so, a good school is very important to them. They tried several schools before they found Bridge.
Margaret has been a Bridge pupil for two years. She says that: "My performance has improved since I can now read and write well, something that I was unable to do before I joined Bridge." Since joining the school her parents say they are "always happy when they go to Bridge; we can see that Margaret's performance has improved a lot."
At school, Margaret's favourite subject is English because: "most people in Africa, and around the world, speak English, which makes it easier to communicate with new people and explore different cultures."
She is already thinking about her future and when she's older, she would like to be a lawyer so she can, "defend the rights of innocent people." Margaret takes inspiration from her favourite book A Government's Daughter, which is about a girl who had to get married at a very young age but was helped by getting a good education.
Margaret says: "Education has changed my life in many ways; I am lucky because unlike other children, I am able to go to school. I don't just get to go to school, I am also learning things."