Rosemary Taaka Okwiri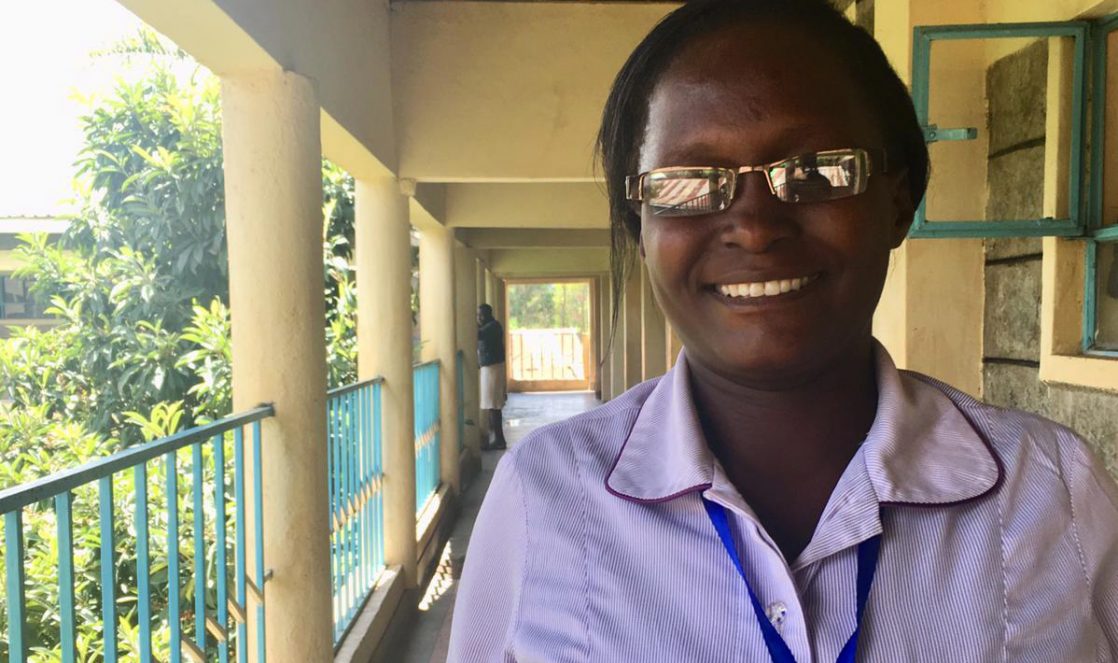 Meet Rosemary Taaka Okwiri, a trainee teacher from Busia County who has made use of her bubbly personality to become class ambassador!
As class ambassador, Rosemary always begins by giving a few warm words of welcome, then opens the floor to visitors to introduce themselves and explain the nature of their visit. As Rosemary sits down to listen to her visitor(s) speak, she reflects on the impact that Bridge has had on her own development and the positive impact she's making as a class ambassador.
In a conversation, Rosemary states, "I wanted to be the ambassador because I'm proud to represent my school and Bridge," she says. "I want motivate my fellow teachers."
Rosemary enjoys the Bridge Cheer as a way to raise morale. "I like cheering, it breeds a positive energy." She believes that this is the best way to welcome visitors in order for them to understand the emphasis Bridge places on participation, happiness, even having fun when learning!
Eventually, Rosemary hopes to create pupil ambassadors, saying: "I want them to learn about leadership; they'll feel good because they'll feel proud of themselves."
She can't wait to start sharing her responsibility and begin teaching once she's completed her training. Best of luck, Rosemary!