Monica Wacu Irungu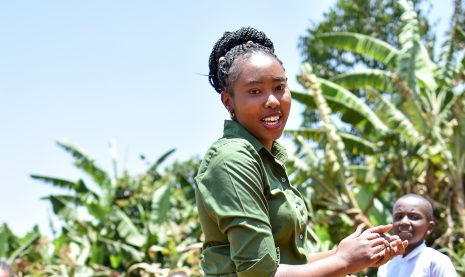 Meet Teacher Monica Wacu Irungu from Bridge, Ruthimitu. She is a Class 4 and 5 teacher. Monica has been teaching at Bridge since 2013 where she started as a pre-unit teacher— now, she teaches mathematics, science, and social studies.
Teacher Monica loves teaching and considers this to be a passion.
"Something unique about being a Bridge teacher is the training they give you. It really focuses on the pupil's development in class and outside of class," she says.
Some of the subjects teacher Monica teaches can carry a lot of weight at times, therefore she usually has physical education (PE) sessions in-between where she goes to the field with her pupils to stretch, sing, dance, and play!
"This is very important for my pupils because they become active in class. It also refreshes their minds making them ready to learn," she claims.
In her capacity as the head of academics, her work is to analyse exams and to sit down with her fellow teachers to discuss and keep records of the pupils and the school's overall performance. "This is important because we have a goal and we also set our targets for each term and eventually for the year. It's really important that we do all we can to achieve it," she concludes.