Norah Waruguru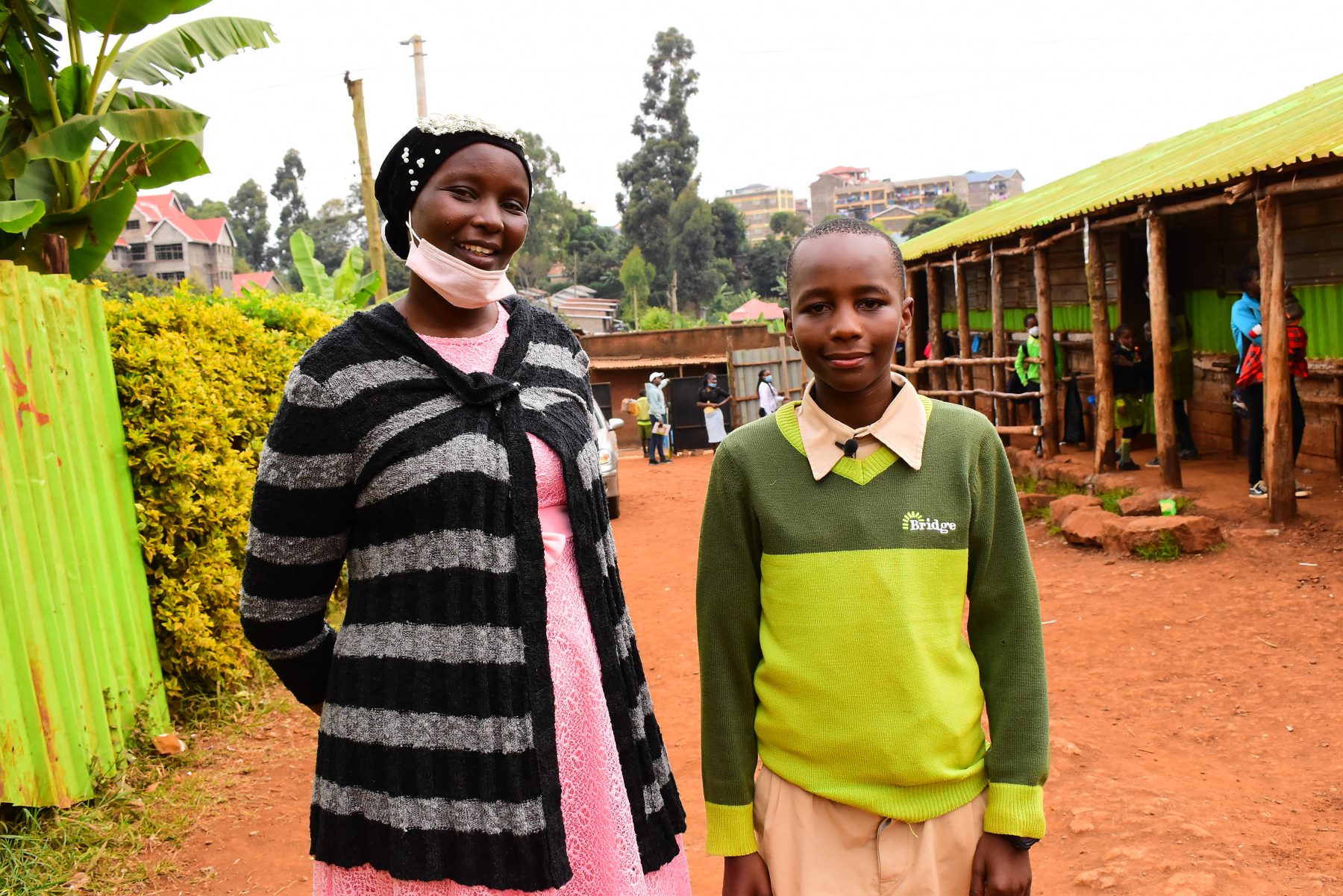 Norah a parent at Bridge Kinoo, Kiambu County is a parent who believes Bridge is a high-performing school. She enroled her son at Bridge 4 years ago and ever since then she does not regret her decision because she has witnessed her son improve with every passing exam
His son Israel Rose is currently a class 8 pupil and she is convinced that he will perform well in the KCPE 2022 Exams. "I found out about Bridge from a friend who had enrolled her son at Bridge right from class one to class 8 and he is currently a student at Alliance High School. Seeing how well he was performing I was also prompted to transfer my son." Says Norah. 
She adds that Bridge is one of her favorite schools in terms of performance, grooming, and discipline she is proud of the school and would gladly refer it to any parent looking for a top-performing affordable primary school. 
After touring Bridge Academies she loved the fact that it was fairly populated which meant the teachers had time for a pupil-teacher relationship as compared to the school where her son previously attended. 
Norah urges parents to take up the opportunity and enrol their children because it is very affordable and their performance is admirable. "To any parent who wants to enrol their child or children at Bridge, I can advise them to try it because I am confident they will get the best." She concludes.