Ruben Wanyonyi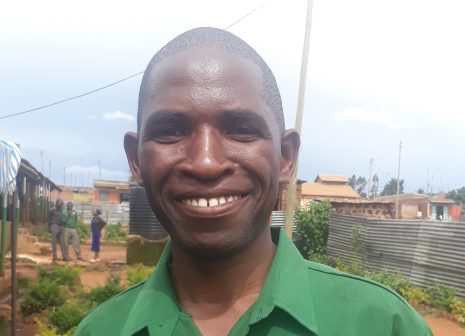 Meet Teacher Ruben Wanyonyi Wanjala, a Grade 3 teacher at Bridge, Mitume—he's been with Bridge for six-years now.
In his early years when he was in school, he always wanted to be a teacher and is happy that Bridge was able to make his dream a reality.
"I'm confident that my pupils will excel in the future and will be able to come back and assist the community that is left behind," he says.
He believes that the pupils in Bridge are unique because of the way of teaching. "I enjoy this way of teaching, as much as they do" he smiles.
He loves the Bridge method because his pupils pick up concepts quicker and he's also able to finish the syllabus on time, therefore giving the pupils all the information they need. "I even have time to revise with them, to help them understand the content," he adds.
Teacher Ruben is a big advocate of having co-curricular activities because he has seen a tremendous change in the pupils at Bridge. "You find that low-performing pupil can improve themselves by showcasing their full potential outside the classroom with the different activities offered by Bridge," he says. "Over the years, I've noticed that co-curricular activities have made pupils who don't like school change their attitude—since they're able to discover and polish their talents."