We must empower girls to achieve their full potential for the benefit of society as a whole
Today (Monday) the world marks the International Day of the Girl Child. This is a day that is celebrated every year on October 11 to empower girls and amplify their voices. It focuses attention on the need to address the challenges girls face and to promote girls' empowerment and the fulfilment of their human rights.
Challenges with gender equality in education
Around the world, girls face unique challenges ranging from child marriages, discrimination, violence and poor learning opportunities. As half of the population and the workforce, it is only by confronting these challenges and demanding equal opportunity and access for the girl child that Kenya and other countries in sub–Saharan Africa can hope to develop and prosper.
Bridge Kenya has long fought for gender equality in its school systems and is a long-standing member of the UN's Women Economic Empowerment Principles; focusing on how to improve and promote gender equality and women's empowerment.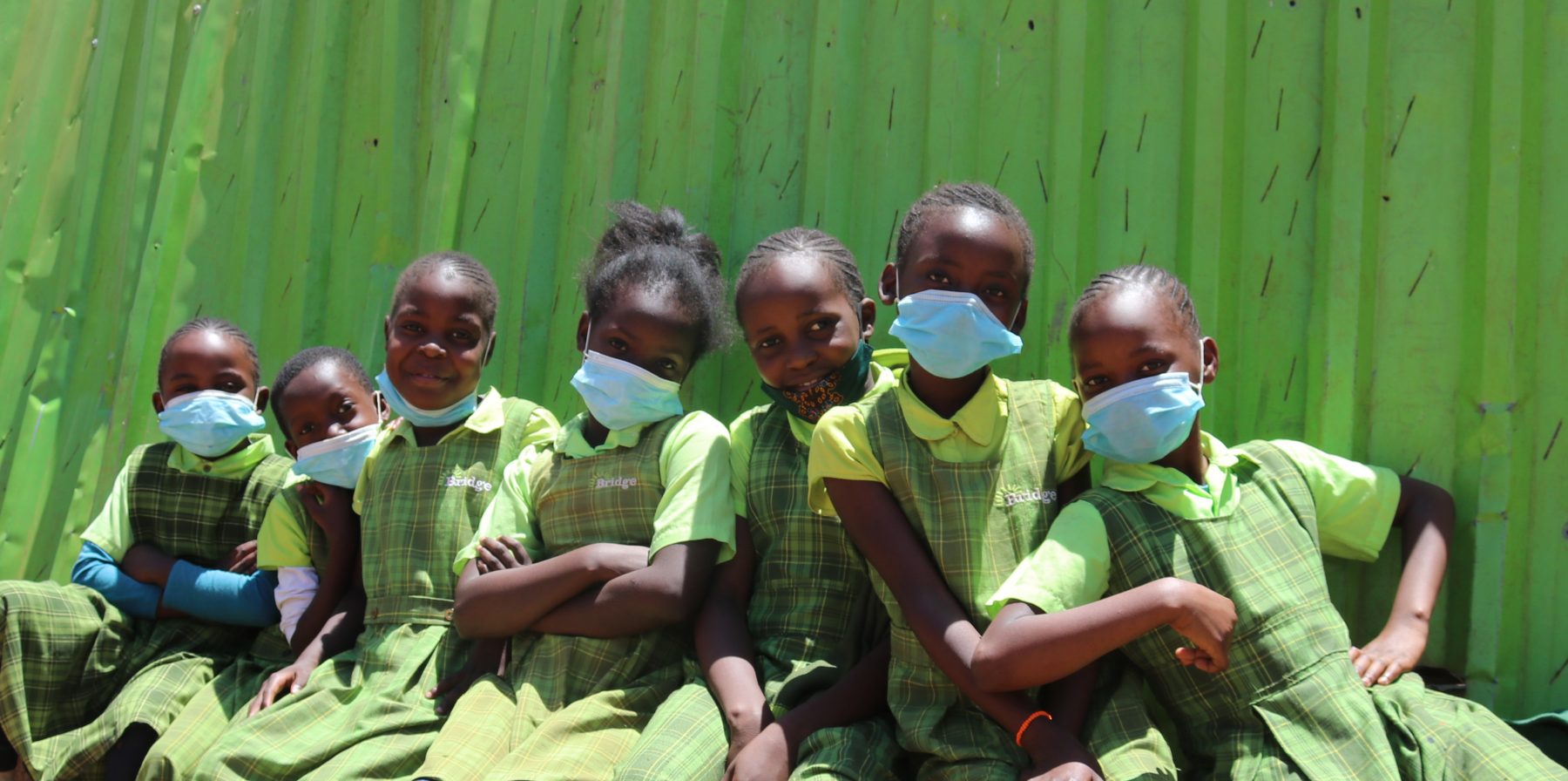 Empowering girls' education
The Bridge Kenya model pursues policies and practices that elevate learning of girls, female empowerment and community role models. Through innovative approaches such as gender sensitive instruction in lesson and textbook materials; expecting equal participation through 'cold calling' of boys and girls in the classroom and the use of female school leaders as role models – enabling girls to succeed is a carefully designed approach.
By pushing this approach and the importance of women empowerment, Bridge Kenya has provided a life-changing education to tens of thousands of girls in underserved communities, helping them complete primary school; do well in secondary school and open up opportunities offering prosperity and success.
This year's celebrations under the theme "Digital generation. Our generation" calls for equal access to the internet and digital devices for girls' and targeted investments to facilitate opportunities for girls to safely and meaningfully access, use, lead and design technology.
Success stories of girls' education
Bridge girls are at the forefront breaking boundaries and barriers. The girls have performed exceptionally well in the KCPE exams for six consecutive years, getting admission to top national schools in the country. Many of them are excelling in STEM courses such as Engineering and Medicine, and some have stepped up to tackle issues like education inequality in their communities.
For the girls living in communities that Bridge operates in, finishing primary school is considered challenging and attending some of the top national schools in Kenya would have been unimaginable.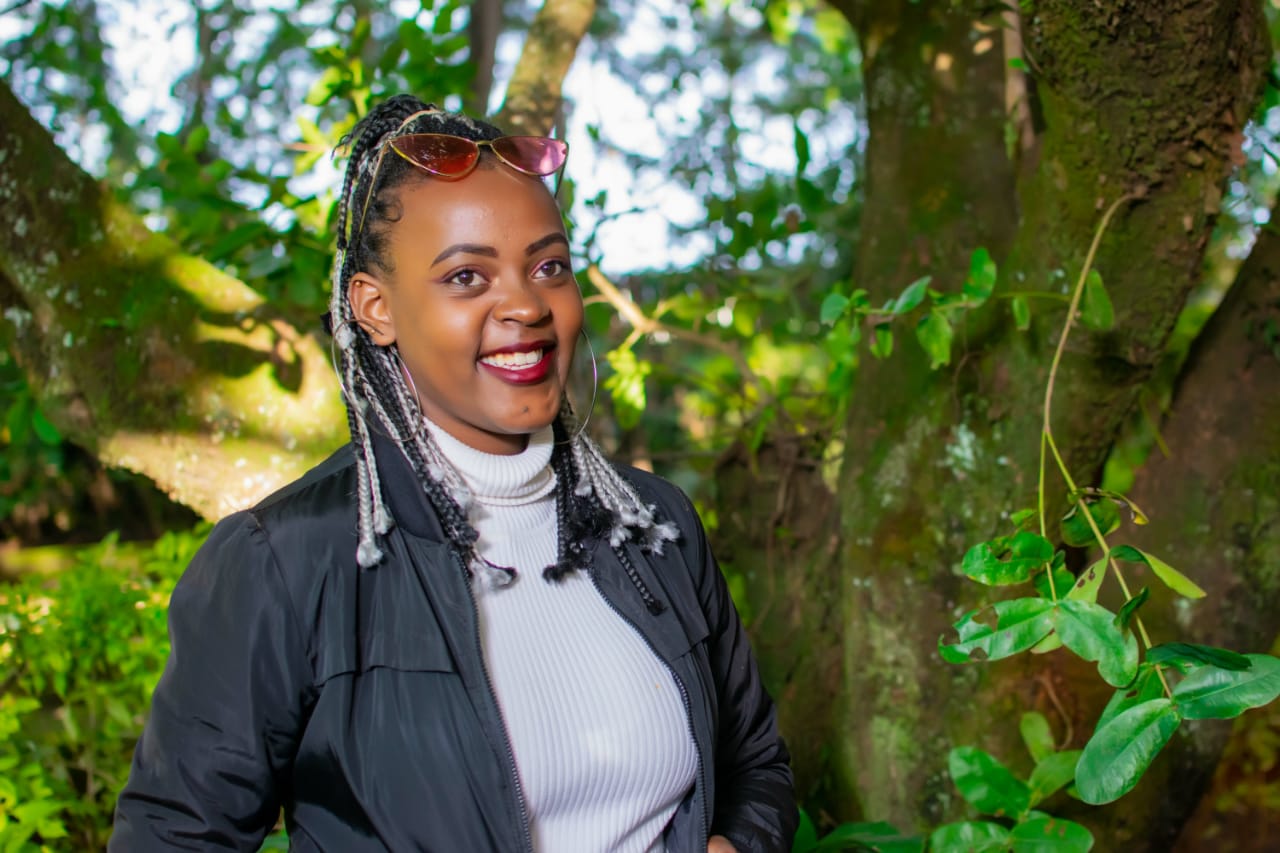 Susan Njeri – Bridge alumna studying at Pwani University 
Yet, due to the strong foundations set by teachers across their schools, Bridge girls are attending national schools that would have previously been seen as beyond reach.
Kimberly Betty was the best performing Bridge girl in the 2020 KCPE exams with a score of 411 marks. Kimberly was selected to join Butere Girls High School, a girls' national school in western Kenya.
Kimberly has now set her focus to studying heart surgery at the university once she is done with her secondary school education.
"My mother died because of a heart complication and I remember asking my dad whether there are doctors who specialize in heart-related diseases. I have decided that I want to be a heart specialist so that I can help people with heart-related problems," says Kimberly.
Mercy Ogola is a Bridge graduate from Kisumu County who is now studying at Alliance Girls High School. Mercy was among the top performers in the 2020 KCPE exams with a score of 404 marks. She is now working hard so that she can go to medical school and train as a doctor.
When the government closed learning institutions in Kenya to curb the spread of the virus, Bridge girls benefitted from the at-home learning materials provided by the institution. The materials engaged the girls, keeping them learning and revising for the national exams, and when schools reopened for in person teaching, Bridge recorded a gender parity in the number of boys and girls who reported back to school.
Excelling in STEM courses
Grace Kerubo is a Bridge alumnus who is studying at Amherst College in the US. She attended Bridge Mwembe Academy in Kisii County, where she scored an impressive 400 marks in the 2015 KCPE exams. Grace got a scholarship to study at St. Andrews High School in Florida, US. At Amherst, she is taking science-based courses with hopes of eventually going to medical school to pursue a career in the medical field.
Cynthia Meikan is a surgeon in the making. She scored 379 marks in the 2016 KCPE exams. She was admitted to study at St. Brigid's Girls High School in Trans Nzoia County. She sat for the KCSE exams in 2020, scoring a mean grade of A minus. Cynthia has received admission to study Medicine and Surgery at the University of Nairobi.
Josephine Nyakundi attended Bridge Rongai Academy in Kajiado County. She sat for the KCPE in 2015 and scored 381 marks. Josephine got a scholarship to study at Rabun Gap-Nacoochee High School in the US. She is now studying at Presbyterian University in the US where she is taking science classes that will prepare her to study Medicine. Her dream is to become a medical doctor.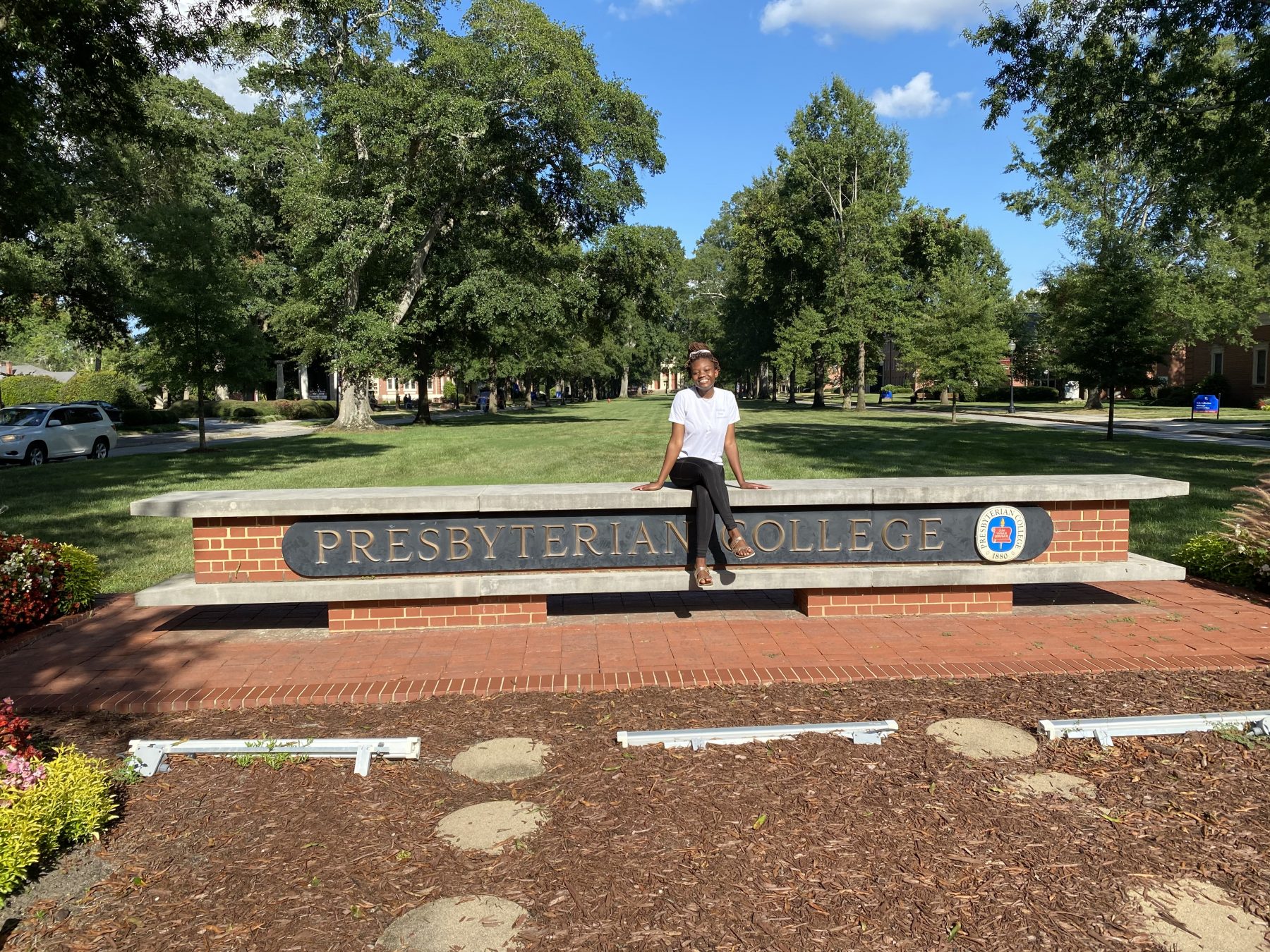 Josephine Nyakundi – Presbyterian University 
"I am focused on becoming a doctor and I'm on a pre-med track in college. As I learn more, I have become more interested in public health and the idea of improving public health systems around the world and opening up the kind of healthcare people can receive," says Josephine.
Organizations supporting girls' education
Natasha Wanjiru is a Bridge graduate who is studying at Sewanee college in Tennessee, US. She runs an organization called Change-4-Change through which she supports girls to attend school in her community in Kabiria slums, Nairobi.
"As I landed in the US, I knew that I had been given the opportunity of a lifetime. Back home, I had not only seen, but also experienced, what it feels like to not go to school and feel trapped," says Natasha. "Now that I had this incredible opportunity, I knew for sure that I could help make a difference in other children's lives. I know how it feels when you realize that someone, somewhere, cares about your future."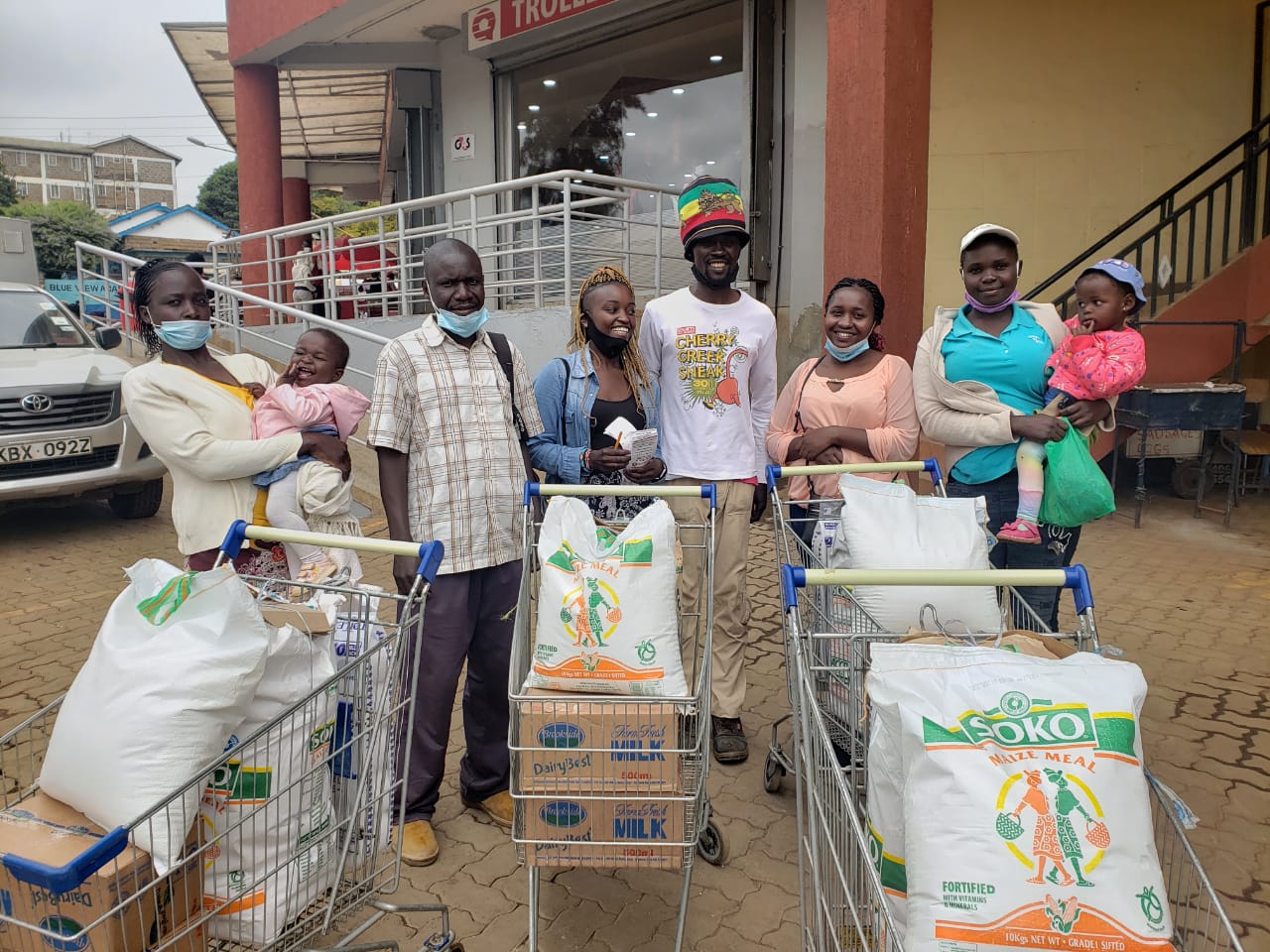 Natasha Wanjiru distributing food to vulnerable families in her community through Change-4-Change Initiative 
Change-4-Change Initiative supports more than 45 girls to go to primary school. Natasha hopes that the beneficiaries of Change-4-Change will take the opportunity it offers them and use it as a platform for success.
Lillian Wamuyu is the Director of Gender and Child Empowerment supporting Bridge Kenya. She says that education is a means to achieving gender equality and the best tool to build girls' and  young women's empowerment and equip them with the skills they need to lead.
"At Bridge Kenya, we are committed to raising girls who are able to navigate a variety of social and cultural contexts, and who will remain committed to the development of their communities. All our community schools are set up to facilitate the growth of girls into thoughtful, responsible and resilient young women leaders," says Lillian.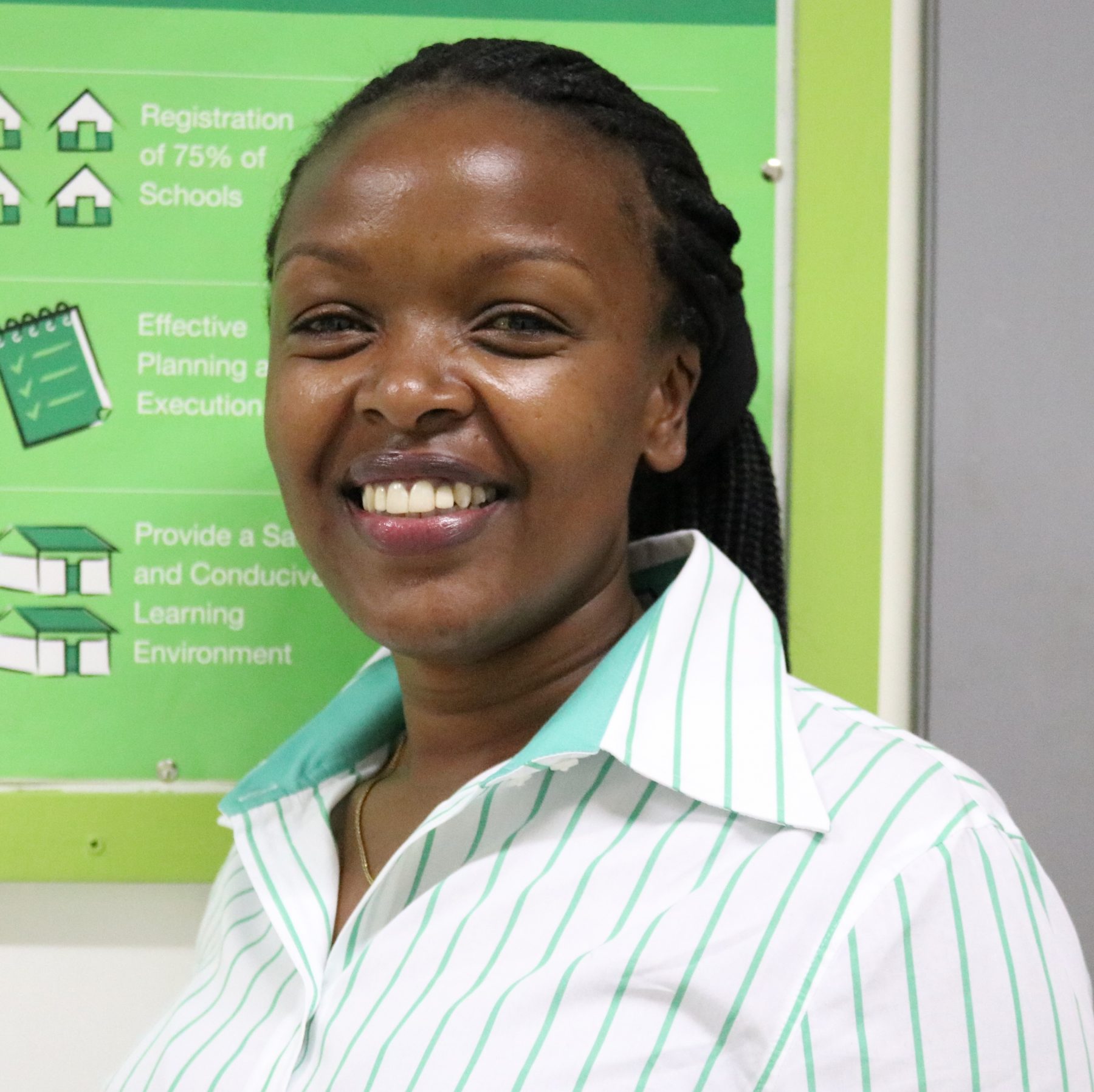 Lillian Wamuyu – Director, Gender and Child Empowerment at Bridge 
According to Unicef, 129 million girls worldwide are out of school. The reasons are many. Barriers to girls' education – like poverty, child marriage and gender-based violence largely contribute to this.
"There is an urgent need to put more girls back into the classroom and make them feel supported in the subjects and careers they choose to pursue, including the STEM courses where girls are often under-represented. We also need to eradicate teaching practices that are not gender-responsive and that result in gender gaps in learning and skills development. This is what we have implemented at Bridge," says Lillian Wamuyu.
With the COVID-19 pandemic deepening the gender divide around digital connectivity, more girls are facing economic and social barriers to internet and device access. Poor families often favour boys when investing in education. Poverty, discrimination and exploitation keep millions of girls out of school. What's more, half of all girls in developing communities don't even finish primary school.